"All About My Mother," a new family drama film, received rave reviews at its premiere on Wednesday. The film is now a strong contender for the Tiantan Award during the 11th Beijing International Film Festival which runs from Sept. 21 to 29.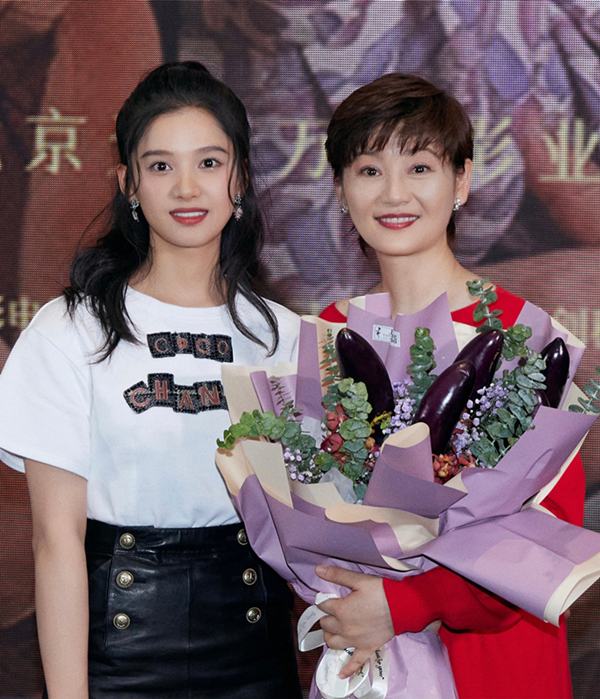 The film, directed by Zhao Tianyu, starring Xu Fan and Zhang Jingyi, tells a story about a mother's intense love for her daughter. However, the daughter wants to escape from her mother's overenthusiastic love and control. But when the mother develops cancer, they need to face the shadow of death together and fight it.
Th film has been touted as a 'healing story' that portrays the love between mother and daughter, as well as the idea that separation can be the reunion of love.
The film will be released nationwide on Sept. 19 during China's traditional Mid-Autumn Day holiday, aiming to move the audience with its tearjerker story. After the premiere screening, many in attendance were weeping. The famous actor Sun Honglei, who came to see the film as a guest, shared that he felt he was reborn after watching it. He said, "This is a very solid, plain and simple, and beautiful movie, sending hope to everyone." Another invited guest, director Xue Xiaolu, commented, "This film is a wonderful spiritual journey for all children."
The film also joined the race for the Tiantan Award along with 14 other shortlisted films including Bille August's "The Pact" (Denmark), Andrey Zaytsev's "A Siege Diary" (Russia), and Oliver Rihs' "Caged Birds" (Switzerland/Germany). The awards will be handed out during the closing ceremony of the Beijing International Film Festival on Sept. 29.