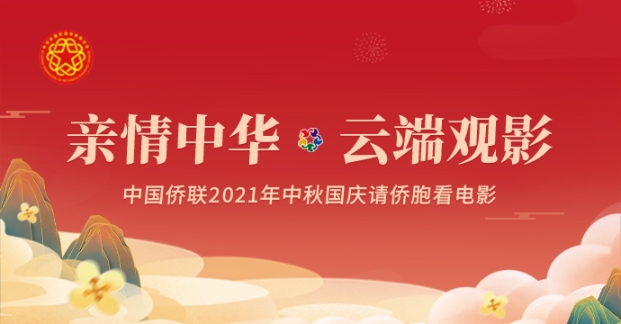 All-China Federation of Returned Overseas Chinese (ACFROC) announced Saturday it will give away free online film tickets to overseas Chinese and returned overseas Chinese families during the Mid-Autumn Day and National Day holidays.
The campaign will allow those particular groups of Chinese compatriots to view nine films from Sept. 21 to Oct. 31 via the Smart Cinema platform, which offers innovative, personalized and flexible mobile film screening services. Developed in May 2018 by film veteran Jack Gao and his team, the platform has screened more than 800 films totaling 80 million views. Now, with a global expansion reaching North America, South Korea, Italy, Spain, Malaysia, Thailand and more, the platform aims to further promote Chinese films and culture abroad.
The lineup for holiday screenings on Smart Cinema includes feature films "1921," "Model," "Never Stop," "Serendipi Tea," "The Day We Lit Up The Sky," "1911 Revolution," "The Legend Of Mazu," and the acclaimed documentary film "The Magical Craftsmanship of Suzhou." The ACFROC and its provincial-level branches will gift the tickets to overseas Chinese from Sept. 18 to Oct. 15.
The ACFROC said in a statement that it hopes the campaign can be a source of comfort for overseas Chinese during the holidays.