Editor's Note: After a lukewarm summer for China's film market, industry insiders and movie buffs are pinning their hopes on October, which opens with the profitable National Day golden week and promises to be jam-packed with some of the most highly-anticipated productions from home and abroad.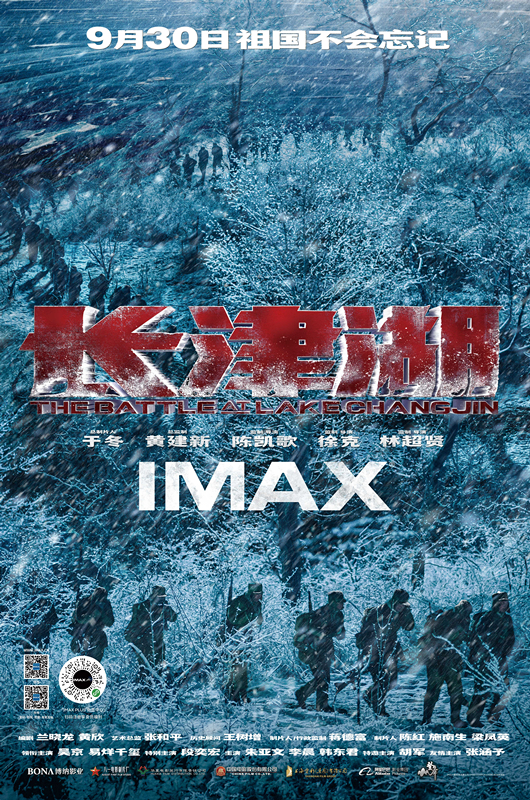 "The Battle at Lake Changjin"
A war epic helmed by China's legendary directing trio Chen Kaige, Hark Tsui and Dante Lam, with a star-studded lineup including Wu Jing and Jackson Yee, "The Battle at Lake Changjin" has the potential to be a phenomenal film that sets new box office records. According to its producers, it is not only a milestone for the massive production but also a much-needed film, capable of stimulating the 2021 film market and providing spiritual nourishment for audiences. The film hit cinemas on Sept. 30.