As the latest smash hit to reflect China's efforts in developing rural areas, the 24-episode online series "On the Way to Hope" is "a highly realistic work on the theme of rural vitalization," experts said at a seminar held Sept. 26.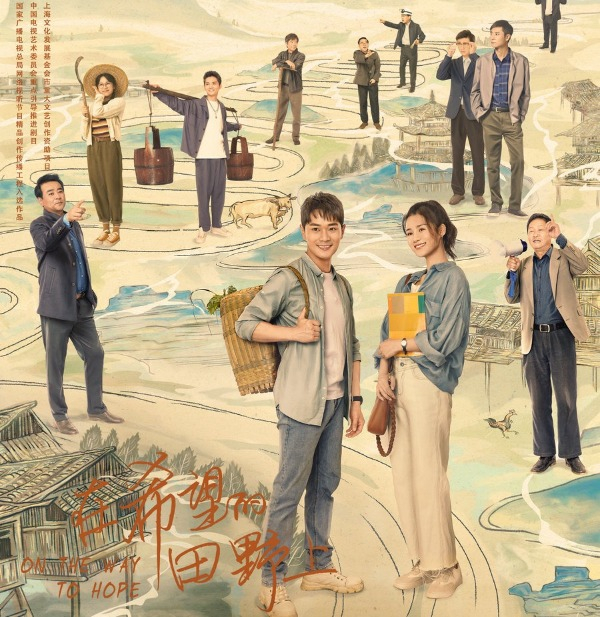 Starring Cao Jun and An Yuexi, the story follows a Shanghai university graduate's return to his hometown, a far-flung village nestled in the mountainous areas of Guizhou province, to conduct academic research. After meeting locals still struggling under the weight of poverty, the protagonist declines a generous job offer in a big city, instead opting to stay in the village and lead a team tasked with helping villagers forge a better life. Meanwhile, his girlfriend, a Shanghai native, finds work in the village as a teacher, helping the students to expand their horizons and satisfy their thirst for knowledge
The series began its run on the streaming site Tencent Video on the evening of Sept. 15.
Fang Fang, a Tencent Video executive, said the company recognizes the importance of literary and artistic works that mirror contemporary themes, and are more than willing to use its platform to call for and promote the development of rural vitalization projects, opening a window onto the country's rural vitalization story.
"We hope to use authentic narratives to reenact the process of contemporary rural development, use the vivid plot to resonate with the audience, and through the conflict-filled plot, trigger discussions amongst viewers, which is a breakthrough for the long-standing stereotype about rural TV dramas," she said.
Meanwhile, veteran scriptwriter Rao Jun revealed that "90% of the story comes from real life," adding, "I am not really the screenwriter of this drama, because it is these village officials and the normal people who are struggling for a better life that help me create this story."
"On the Way to Hope" portrays a series of real problems in the countryside, reflecting that China's countryside remains an important source of new stories and new ideas, while also refreshing public opinion about online dramas.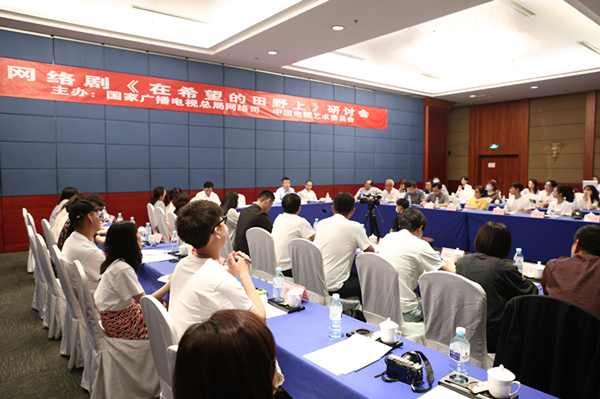 During the seminar, famed literary critic Zhong Chengxiang praised the series as "a realist work for making a portrait of the times, for making a record of the times, and for displaying the illustrious virtue." He went on to call it an "online literary series for the new era with Chinese characteristics, a milestone."
Zhang Xiuying, head of the admissions and examination department of the Education Bureau of Bijiang District, Tongren, Guizhou province, served as inspiration for one of the characters in the series' fictional village of Baiguo and said she was deeply moved by the story. "This drama ignited a flame in the hearts of young urban talented people from big cities to participate in rural vitalization, and meanwhile it strengthened the determination of us, the officials stationed in mountain areas and rural villages to continue working there. "