"Anita," a biopic that recounts the life story of legendary Hong Kong artist Anita Mui, has grossed beyond 100 million yuan and become the highest-grossing music biopic in China's film history.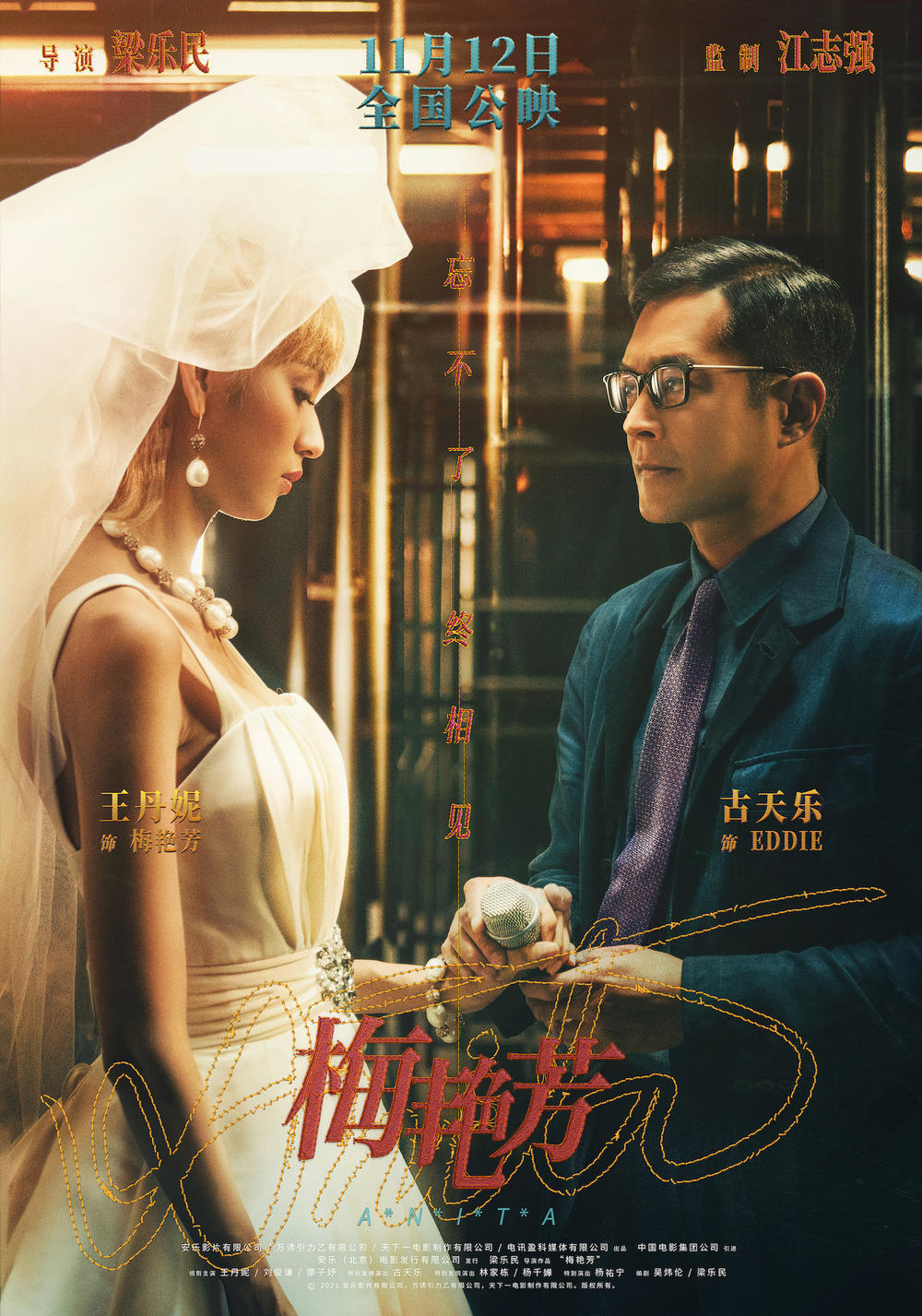 "Anita" had made 107 million yuan in the Chinese mainland by Sunday since its release on Nov. 12, making it the best-performing music biopic in this market, according to Maoyan. In China's Hong Kong, it had raked in more than 51.36 million Hong Kong dollars by Dec. 5, making it the biggest-grossing film this year, and the biggest Chinese film since COVID-19 began, as the website of Hong Kong International Film & TV Market shows. That's perhaps unsurprising given that Mui hailed from Hong Kong where she became a star – local residents dubbed her the "daughter of Hong Kong." Mui also had a significant following on the mainland, with the movie acting as a trip down memory lane for many.
The Longman Leung-directed film retraces the life of Anita Mui Yim-fong, the iconic Hong Kong Cantopop singer and actress. Former model Louise Wong Dan-nei plays the icon, with Bill Kong Chi-keung, producer of the classic "Crouching Tiger, Hidden Dragon," acting as the executive producer.
"In 2003, Anita called me and said she wanted to do a film that could be remembered by the world. But it never happened, and she passed away in December. I always felt that I owed her a film. Now I have fulfilled my promise and done it right," veteran producer Bill Kong revealed.
The actress Louise Wong said when she was told she got the role, she flew to Thailand and cried for two days, hiding in a hotel room. "I was very scared, but I saw it as a mission. I didn't want to let them down and regret it – I wanted to figure out how I could do it right. When I stepped out of the hotel room two days later, I was determined to do everything I could to make it right."
After that, she received a half-year special and intensive training session tutored by veteran actor Liu Kai-chi, who passed away in March this year, pop musician and producer Chiu Tsang-hei, and dance choreographer Shing Mak. A make-up artist team who had previously worked with Mui also helped Wong look more like the singer during the filming.
To prepare for the role, Wong spoke to colleagues and friends of Anita Mui, andwhile she was shooting, she continued to listen to the stories about Mui, which helped shape her performance for the role.
The film also stars Louis Koo Tin-lok, Terrance Lau Chun-him, Fish Liew Chi-yu, Gordon Lam Ka-tung, and Miriam Yeung Chin-wah. Louis Koo plays a particularly important role: her close friend, mentor, and fashion designer Eddie Lau Pui-Kei.
The film begins with Mui as a young girl, back when she sang in circus-like variety shows, before touching on milestones such as her winning the 1982 talent contest that launched her to stardom, highlights of dazzling career, meeting close friends such as Leslie Cheung, her romantic relationships, until her final battle with cervical cancer.
Mui died at age 40 on Dec. 30, 2003, shortly after the tragic death by suicide of her close friend and fellow pop icon Leslie Cheung in the same year.
"Anita" generated mostly positive feedback from audiences and introduced a new generation of fans to Mui's legacy, but it also received complaints that Leslie Cheung was dwarfed by the film and that her romantic relationships were misrepresented.
"Anita Mui is a one and only, no one can replace her in history," Louise Wong said, adding she hoped this film can inspire people to never give up, in the true spirit of Anita Mui. "In 2003, when Hong Kong had the SARS epidemic, Mui helped and heartened so many people. Now the film opens amid the COVID-19 pandemic, and we hope it can do the same."