A landscape painting exhibition displaying masterpieces of prominent Chinese artist Li Keran (1907-1989) and his son, contemporary artist Li Xiaoke (1944-2021), opened in Beijing on Monday, focusing on the inheritance of the artistic style of Li Keran.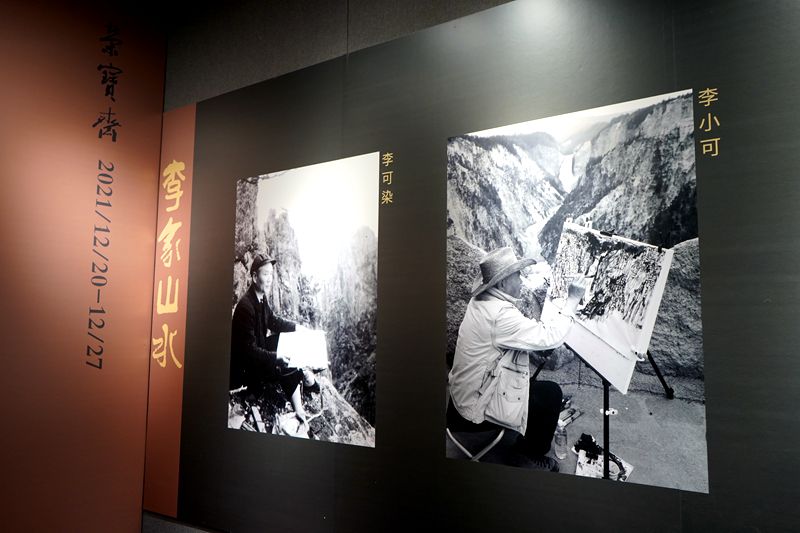 A total of 70 landscape ink paintings created by Li Keran, Li Xiaoke, and the latter's students were showcased at Rongbaozhai, a time-honored calligraphy and Chinese painting shop established in 1672.
Considered one of the most important Chinese artists of the 20th century, Li Keran is known for his traditional landscape paintings with influences from renowned Chinese painting masters Qi Baishi and Huang Binhong.
In 1954, Li Keran started his tour in the south of the Yangtze River and created a series of landscape paintings on-site, many of which are considered significant among the contemporary Chinese painting canon. Some of these works were displayed at Monday's exhibition, including "First Rays of the Morning Sun at Beihai Park," "Tiger Hill in Suzhou," "Unique Rain Scenery," and "On the Riverside of the Lijiang River."
Since the 1950s, Li Keran was also an influential professor at China's Central Academy of Fine Arts, where he taught a generation of Chinese artists, including his son Li Xiaoke.
To paint landscapes on-site is the core value of the Li family's painting style, and Li Xiaoke did so for decades, including during his more than 30 tours to Tibet since 1988 as well as some locations abroad.
This exhibition includes Li Xiaoke's works created during his overseas tours, including "In Italy - Old Bridge in Florence," "In Japan - Overlooking Mount Fuji," "In the United States - Golden Gate Bridge in San Francisco," and "In the United States - Tree," which shows his exploration for new possibilities to inherit and develop Li Keran's artistic style.
The exhibition also showcased the works of more than 30 painters, all of who were students of Li Xiaoke. Their paintings presented the inheritance of Li Keran's artistic style despite embodying diversified artistic perspectives.
The exhibition was hosted under the academic guidance of the China Artists Association and jointly sponsored by Beijing Fine Art Academy, Rongbaozhai, and the Li Keran Art Foundation, and will run until Dec. 27. After its conclusion, a series of exhibitions with the same theme will be held successively across the country.