Four top film executives looked back on the triumphs and hardships faced by the Chinese film industry in 2021 at a summit on Wednesday during the 16th Changchun Film Festival (CCFF).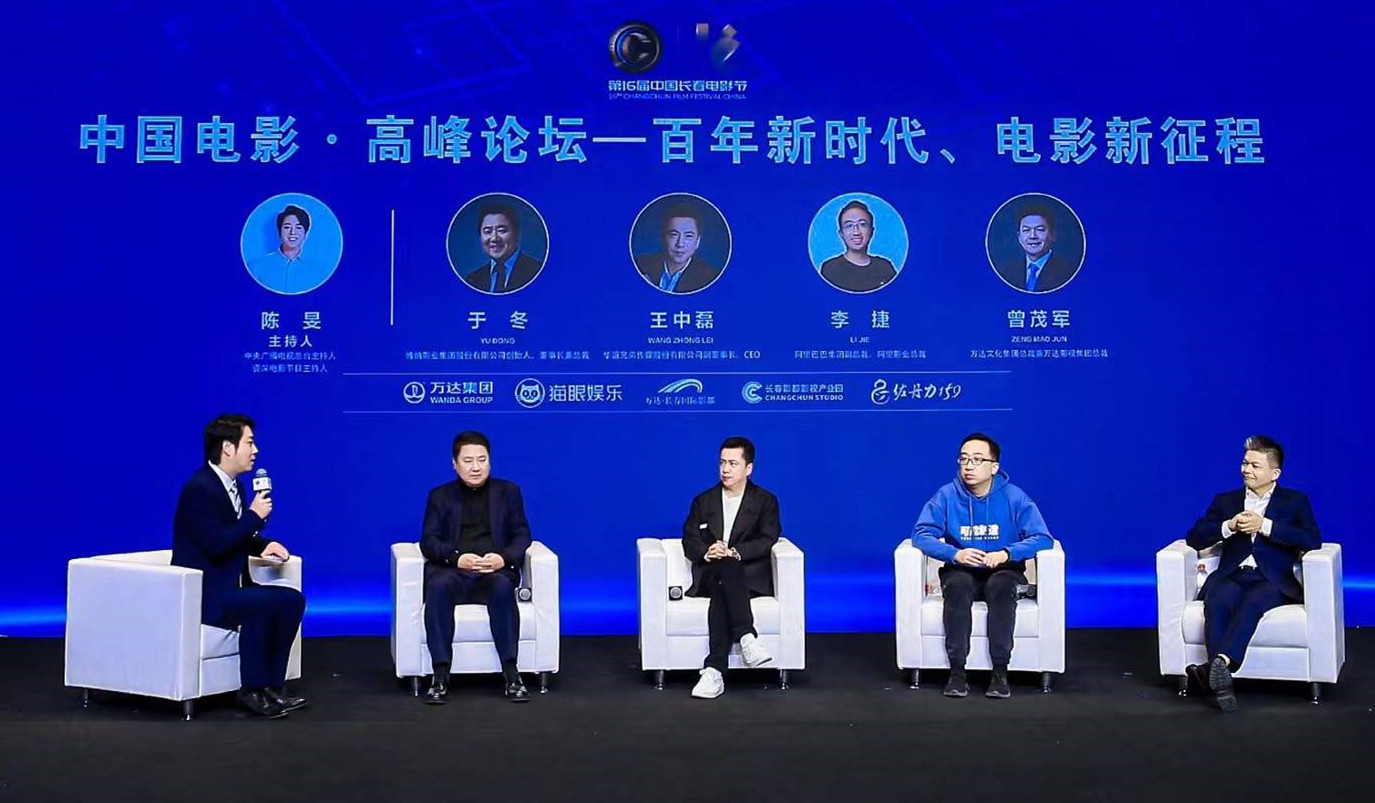 "2021 was very difficult for all Chinese film workers, and at the same time was truly unforgettable because we had to fight the pandemic and face huge tests," Yu Dong, chairman of Bona Film Group, summarized in his discussion of this year's Chinese film market at the summit forum. The event was also attended by several of his peers, including Li Jie, vice president of Alibaba Group and president of Alibaba Pictures; Zeng Maojun, president of Wanda Film Group, and Wang Zhonglei, vice chairman and CEO of Huayi Brothers Media.
Yu and his company made numerous achievements this year, with its war epic "The Battle at Lake Changjin" grossing 5.77 billion yuan ($905 million) and becoming the biggest film ever in Chinese history. It's also the top-grossing film worldwide so far this year.
The film was made in part to mark the 100th anniversary of the founding of the Communist Party of China. In a similar vein, various filmmakers and studios also created a series of revolutionary or modern blockbusters such as "1921," "Pioneer," and "Chinese Doctors."
"It was remarkable to be able to even complete the filming of these projects. In the backdrop of the new normal of COVID-19 prevention and control, cinemas have also overcome many difficulties and achieved an annual box office total of more than 45 billion yuan. It's an amazing achievement, and it's hard-won. Many peers in the West admire us," Yu said.
Alibaba's Li said the yearly box office total had reached far beyond their early projections, with the Alibaba-owned Lighthouse, a box office tracker and big data platform, predicting a total of only 40 billion yuan early this year. "It is very exciting news. With all the real economy offline industries suffering blows, the Chinese film industry made a rare triumph, and shows a tenacious vitality that's even stronger than live performances and stage dramas," Li said.
However, Li added he observed that the Chinese market suffers from uneven and insufficient development. Compared to the previous two years, this year's box office successes relied more heavily on big tentpole productions and film seasons.
"According to my estimates, about 15% of the films contributed 85% of the revenue this year. For example, the three juggernauts — 'The Battle at Lake Changjin,' 'Hi, Mom,' and 'Detective Chinatown 3' — together made 15 billion yuan, accounting for one-third of the annual box office total, and they were all released in profitable big film seasons like the Spring Festival and National Day holidays," Li said.
By contrast, smaller films were harder to find success, and there were few new blockbusters during non-holiday seasons, making for lukewarm or even lessened movie attendance. This trend, he noted, spells trouble for the production and distribution of new films.
Wang Zhonglei agreed, saying film practitioners should take responsibility for this issue. "As cinema-going has not yet become a normalized offline consumption habit in China, film practitioners should make more effort to continuously present high-quality movies," he said, suggesting budget control and reasonable resource allocation for diverse and quality works as well as reasonable arrangements of release dates and distribution channels for films of various genres and sizes. He added more medium-size blockbusters should be released outside of holidays.
In addition, Yu Dong highlighted some significant data about the shifting demographics of moviegoers: "Thus far, Chinese cinemas have received 1.12 billion ticket admissions. But in 2019, it was 1.73 billion. It's declining. And the average age of moviegoers this year is 29. In 2019, the average age was 21.7, which means we are losing younger audiences."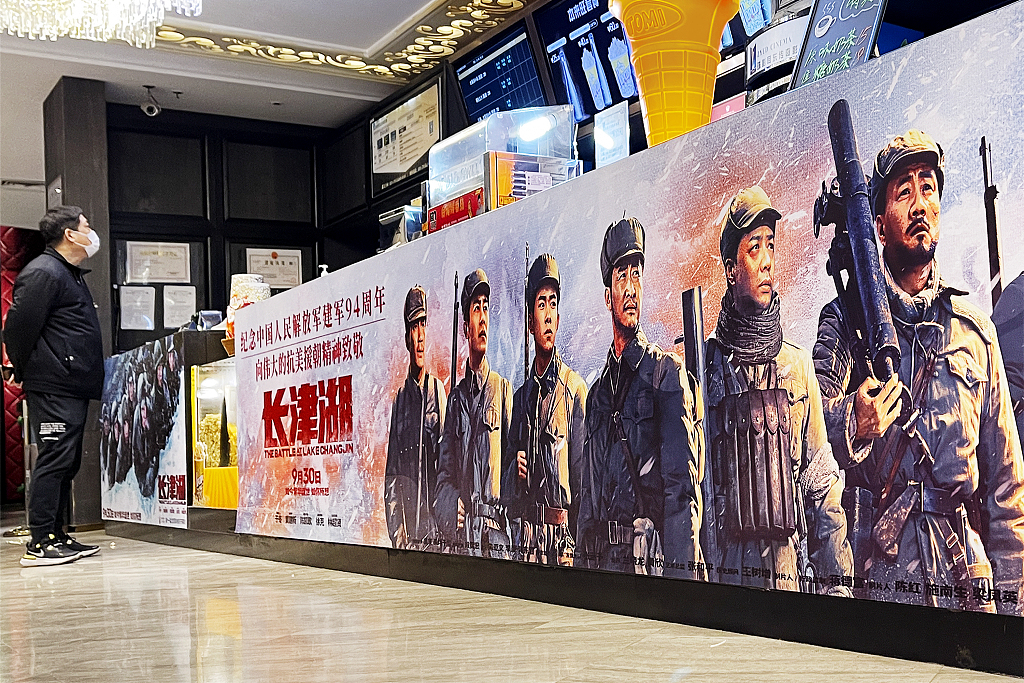 Zeng Maojun said mobile phones, apps, and short video platforms are affecting the film business. But he toyed with the idea of building cinemas into entertainment complexes, integrating increasingly popular live-action role-playing games, broadcasts of sports games, and concerts and stage dramas in order to attract more consumers, especially young people. "With movies being screened and promoted in the same venue, they may go to movies after other entertainment is done," Zeng added.
Zeng said that he was confident in the Chinese film market in 2022, and projected that the box office total could reach 55 billion yuan. "After one or two years, the Chinese film market will recover to the 2019 pre-pandemic level and even better."
"Only when we produce more and better works for the audience can we create a fundamental path for our film industry to gradually recover and become a strong film power in the world," Yu concluded.