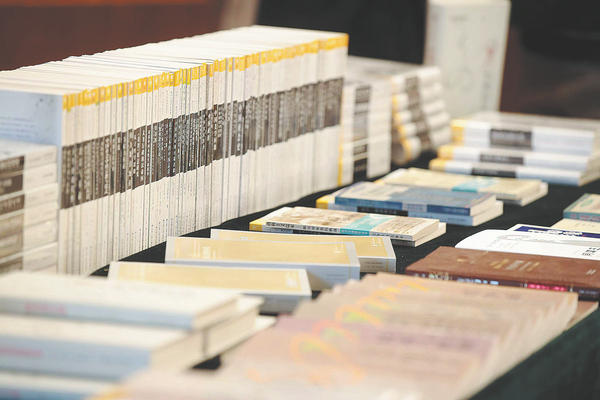 One of the highlights of the collections housed at the Hubei Provincial Museum is a sword, upon which are inscribed words showing it belonged to Goujian, a king of the Spring and Autumn Period (770-476 BC). Although preserved underground in a tomb for more than 2,000 years, the weapon is in extremely good condition without any corrosion.
Researchers have tried to copy the rhomboid decorative patterns on it, which they infer can help to inhibit rust. At first, they applied known ancient techniques to do it, but failed. Then they tried using modern technology, but still could not replicate the pattern. In the end they had to publish an article speculating on six possible ways it could be done, but with the caveat that all of their attempts were ineffective.
"It means that ancient people had some techniques which, even with our advanced technology, we don't know how to master. We should never look down on ancient Chinese techniques," says Jiang Xiaoyuan, a professor at Shanghai Jiao Tong University in the audio course Understand China: Chinese Civilization in a Global Perspective, which was uploaded recently to Sanlian Zhongdu, an application developed by Sanlian Lifeweek, a Chinese lifestyle magazine.
"We try to show overseas Sinologists' research on China in a course about Chinese culture given by Chinese scholars. It is about how China developed from an ancient civilization to a modern country-especially the problems we met when facing globalization," says Yu Lisha, the producer of the course.
Based on some classic questions raised by famous Sinologists, like the one famously posed by British biochemist and Sinologist Joseph Needham: Why had China been overtaken by the West in science and technology, despite its earlier successes? And that of German economist and sociologist Max Weber, who questioned why capitalism did not develop in China. The course introduces the intellectual history of modern China from angles like geography, economy, technology and Confucianism.
"We invite Chinese scholars to answer such questions in the course, and they also introduce the background to the raising of such questions and provide their own answers to them," says Yu.