Zhang Yimou's spy thriller "Cliff Walkers" won three awards at the closing ceremony of the 34th Golden Rooster Awards in Xiamen, Fujian province on Thursday, while China's premier film awards event also gave out its inaugural international film prize.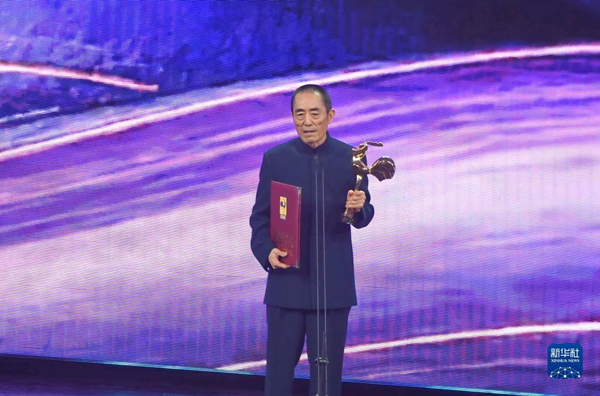 The film, set in the 1930s in northeast China's Harbin during the Japanese invasion, claimed best director for Zhang Yimou, best actor for Zhang Yi and best cinematography for Zhao Xiaoding.
It is Zhang's 10th Golden Rooster trophy since 1985 when he first won the best cinematography award for Chen Kaige's "Yellow Earth." The director said in his acceptance speech that the 10 awards round up a perfect number for his remarkable four-decade-long career, but that he still felt humbled. "Director is just a craftsman. Thanks to great actors and great scriptwriters who made and accomplished directors. We directors just do our jobs abiding by the spirit of craftsmanship."
He also dedicated the award to his mother, who recently passed away. "It was her last time to visit me at the filming sets for 'Cliff Walkers.' She did go to every set of each of my films over more than 20 years. This is very significant for me personally, and I miss her."
Another of Zhang's films, "One Second" won best supporting actor for veteran Fan Wei and best sound award for Tao Jing.
China's most renowned director also unveiled the first winner of the inaugural international film award offered by the Golden Rooster Awards, which has been around for 40 years: Florian Zeller's "The Father" was the winner, beating "Persischstunden," "Pinocchio," "Wolfwalkers" and "Happy Old Year."
Starring Anthony Hopkins, "The Father," tells the story of a man who refuses assistance from his daughter as he slips into dementia. Trying to make sense of his changing circumstances, he begins to doubt his loved ones, his own mind and even the fabric of his reality. The film also won best performance by an actor in a leading role and best adapted screenplay at the Oscars.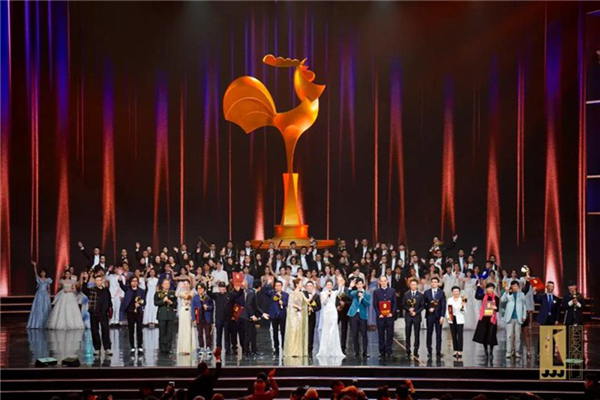 Other notable winners at the Golden Rooster Awards included a best actress honor for Zhang Xiaofei, the protagonist of the time-travel comedy blockbuster "Hi, Mom," while best supporting actress went to Zhu Yuanyuan for her performance in the poignant medical drama "A Little Red Flower." The grand jury prize went to anthology comedy film "My People My Homeland," and "White Snake 2: The Tribulation of the Green Snake" won best animated film.
The best feature film award went to Chen Li's "Island Keeper," which recounts the true story of Wang Jicai and his wife Wang Shihua who guarded a Chinese border island for 32 years, from 1986 to 2018.
Launched in 1981, the Golden Rooster Awards, one of the most prestigious national film awards in China, is sponsored by the China Federation of Literary and Art Circles and the China Film Association. This year, 20 awards were given to films released between July 1, 2020 and July 15, 2021.
It is known as the "expert awards" because the results are decided by filmmakers, critics, experts and film historians. Formerly staged once every two years, it became an annual event in 2019, and though it used to be hosted in different cities across China, it will now be settled in Xiamen, a coastal city in Fujian province in southeast China, for the next 10 years.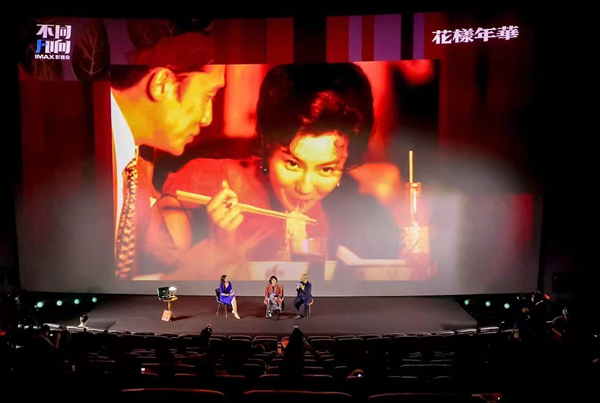 The China Golden Rooster and Hundred Flowers Film Festival also took place in Xiamen from Dec. 28-30, which included various activities such as forums, a film market and film exhibitions.
A special closing treat was the world premiere of an IMAX 4K restored version of Wong Kar-Wai's classic "In the Mood for Love." Wong said in a pre-recorded video that this version will bring an "unprecedented experience" to the audience. While Chen Shiya, executive chief editor of World Screen magazine, praised the film as one of Wong's visual peaks in terms of his cinematic aesthetic achievements.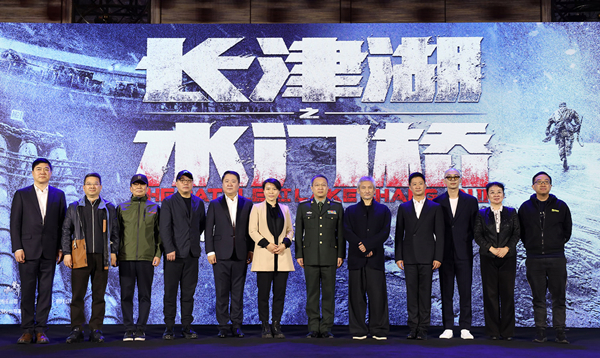 Also, a press conference was held during the festival to announce the highly anticipated sequel to China's highest-grossing film of all time, "The Battle at Lake Changjin." Yu Dong, chairman of Bona Film Group and the film's producer, said the sequel will be even more epic, touching and explosive than its record-breaking predecessor. It will be released in 2022 and is currently in post-production.