Nearly all domestic-made Chinese films have canceled their release plans during the country's Qingming Festival, also known as Tomb-sweeping Day, with only a fraction of the originally scheduled films entering the market due to a raging COVID-19 resurgence.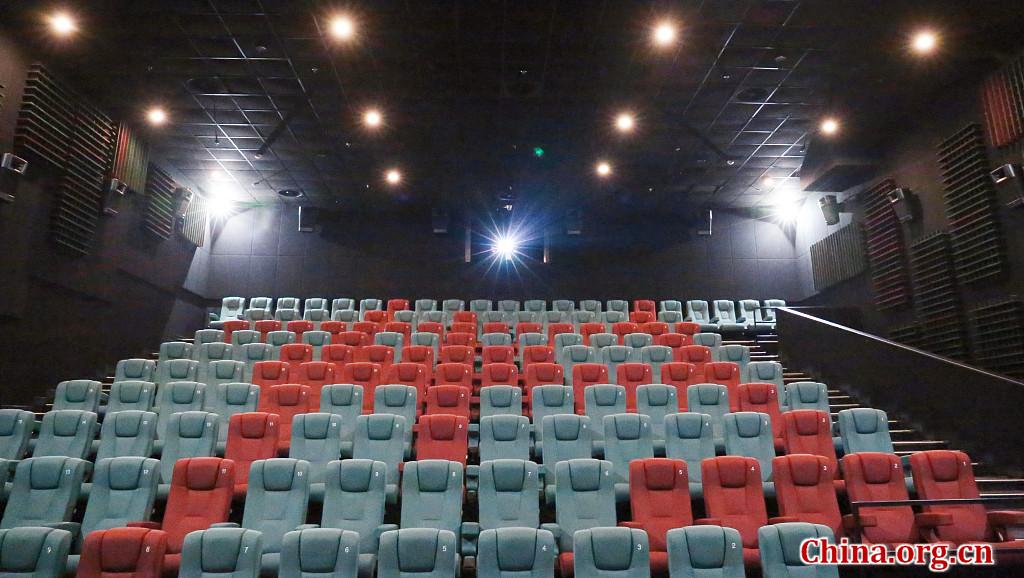 It was supposed to be one of the most competitive film seasons this year, with a total of 11 films slated for release during the April 3-5 holiday period. However, all the heavyweight Chinese films have since pulled their releases, including the drama "Lighting Up The Stars," crime thriller "Detective VS. Sleuths," coming-of-age romance "One Week Friends," anti-pandemic-themed drama "Ode to the Spring," legal drama "Hearts Motive," thriller "Myna Bird," and horror film "Mirror World." Soccer drama "Never Walk Alone" has not announced a cancellation, but there are currently no presale tickets available.
"Lighting Up The Stars," in particular, has gone potentially being the biggest winner to the biggest loser. Once the front runner for the film season, encompassing a plot that perfectly matches the theme of the festival, it's now uncertain when it will hit screens. The plot revolves around the story of a man released from prison before being employed as a mortician and meeting an orphan who lost her grandma. A rare film to touch on such a theme in China, it involves scenes of funeral customs, and stars the popular actor Zhu Yilong. On the Maoyan ticketing platform, nearly 190,000 people expressed their wish to see the movie, which could have made it the top-grosser during the holiday. Now it looks to suffer the greatest blow.
Chinese crime thriller "Man On the Edge," which will officially open on April 15, is the only film of the lot that may retain some market potential thanks to limited advanced screenings during the Qingming Festival holiday – its presale box office earnings have already placed it at No. 2 on the presale box office chart for the holiday.
On March 28, according to Maoyan's statistics, only 5,600 cinemas nationwide remain open, which accounts for 47.32% of all Chinese cinemas. And the closures continue, day by day with more cinemas pausing operations as the recent COVID-19 outbreak gradually spreads. All theaters in Shanghai, Tianjin, and Jilin have been shut, and fewer than 20% of cinemas are doing business in the COVID-affected provincial regions of Liaoning, Shandong, Jiangsu, Fujian, and Guangxi. It therefore looks to be the coldest moment for the Chinese film industry since the resumption of work in 2020 after the first COVID-19 outbreak; the weekday's daily box office total stands at only a little more than 10 million yuan ($1.58 million). This means that many cinemas are losing big money and can't even cover their manpower and electricity expenses.
In comparison, during Qingming Festival last year, Chinese releases grossed more than 822 million yuan, with the domestic drama "Sister" making 379 million yuan in three days before eventually earning 860 million yuan in its entire theater run.
The Chinese film market in the near future will now be dominated by foreign blockbusters, including films with IMAX versions like "The Batman," "Uncharted," and the newly released "Moonfall," as well as two upcoming films from Sony Pictures – "Escape Room: Tournament of Champions" and "Hotel Transylvania 4: Transformania" – which will hit Chinese screens on April 2 and April 3, respectively.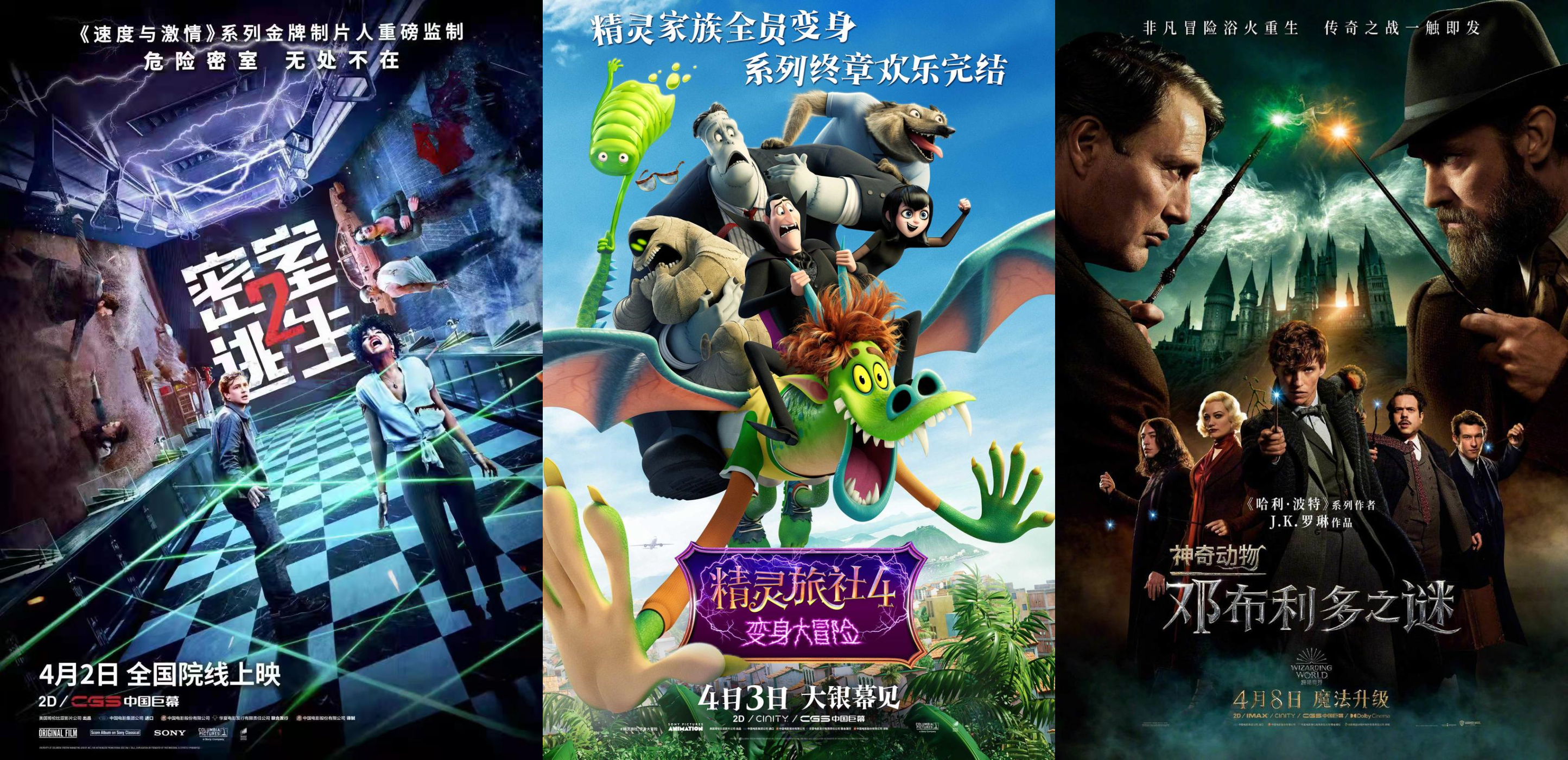 But there has not been any indication that the performance of these foreign blockbusters will be enough to save the market. "Uncharted" and "Moonfall," once drawing on popular formulas among Chinese audiences, have made less than 100 million yuan so far. Meanwhile, "The Batman" has become the biggest foreign film in China this year so far, with a total box office of 116 million yuan on Tuesday. But these numbers are a far cry from Hollywood's heyday in the country.
Looking ahead, April takings will mostly be supported by several big foreign imports, especially "Fantastic Beasts: The Secrets of Dumbledore," which will open on April 8 in China, one week earlier than its North American release. More than 230,000 people say they want to see it on Maoyan, likely buoyed by the popularity of its two predecessors and the Harry Potter brand.
Other notable foreign releases include France's "Love at Second Sight" (2019) on April 14, India's "Drishyam" (2015) on April 15, and two new Hollywood films, "Ambulance" by Michael Bay and "The Bad Guys" by Pierre Perifel on April 22 and April 29, respectively.
After that, it remains to be seen if this year's usually anticipated May Day holiday will boost the Chinese film market. That will depend on the pandemic control situation at the time and if Chinese film companies plan to release more titles to help address the current content crisis in the industry. So far, no significant movies have set a May Day release date.