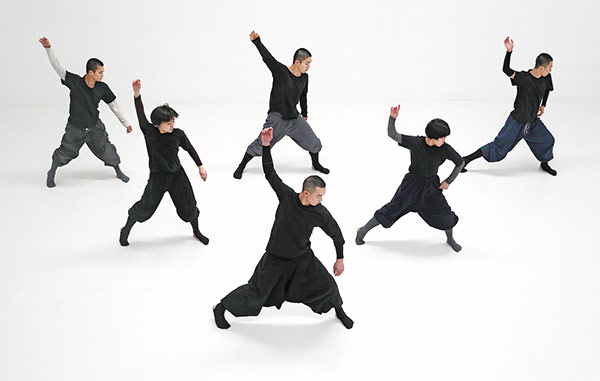 Chinese performing arts company is set to present an anthology of its groundbreaking, numerically titled productions.
Since it was founded in China in 2008, Tao Dance Theater has become one of the most exciting contemporary dance companies in the country and has toured over 40 countries worldwide.
During the past 14 years, the company has produced 11 dance works, which, for the first time, will be performed together during a weeklong event.
From April 29 to May 4, dancers of the company, led by its founder and choreographer Tao Ye, will give both indoor and outdoor performances at the NCPA Taihu Stage Art Center in Beijing's Tongzhou district.
"It's more like a festival reviewing the history of Tao Dance Theater. We not only want to display all of the 11 dance pieces we've created, but we also hope to communicate with the audiences. There will be workshops, flash mobs and photo exhibitions outdoors. We want to get contemporary dance as close to the audiences as possible," says Tao.
Standing in the center of Tao Dance Theater's new dance studio, which is located in Beijing's northeastern suburbs, Tao announces the event with excitement.
All of the 11 dance compositions are named after the numbers of dancers participating in each piece, which is a tradition for Tao.
Tao Dance Theater started with a piece for three dancers, Weight X 3, which premiered in Beijing in 2009. Weight X 3 was Tao's first original choreography work, which is significant for the company and laid the foundation for its future style. On the first day of the event, Weight X 3 will be performed along with the company's early dance work, titled 2, which was co-choreographed and performed by Tao and his wife, Duan Ni, 44. Duan danced with Akram Khan Co in the United Kingdom and the New York-based company, Shen Wei Dance Arts, before returning to China in 2008.
According to 37-year-old Tao, it will be the last time that he and Duan perform the piece, 2, as it is quite physically demanding.