After the new COVID-19 waves shook China's domestic film market, cinemas are now beginning to recover and anticipate a summer full of new blockbusters.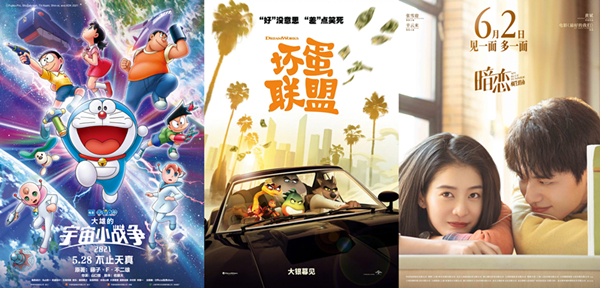 During the three-day Dragon Boat Festival holiday, films screened in China grossed a total of 179 million yuan ($26.90 million), according to entertainment big data platform Lighthouse. The domestic youth romance film "My Blue Summer" was the box office champion during the time window, grossing 48.25 million yuan. Universal Pictures' animated feature "The Bad Guys" and the iconic Japanese franchise animated film "Doraemon the Movie: Nobita's Little Star Wars" took the second and third places, earning 41.9 million yuan and 24.7 million yuan.
Animated films performed well during the holiday. Besides the Dragon Boat Festival gross, during the recent June 1 Children's Day, the Doraemon film, which debuted in China on May 28, was the box office champion earning 16.84 million yuan, while "The Bad Guys" earned 16.23 million yuan. Another children's animation, "Octonauts and the Caves of Sac Actun," made 16.51 million yuan from advanced screenings during Children's Day and Dragon Boat Festival before its nationwide release on July 9.
It is also worth noting that "The Bad Guys" had grossed 264 million yuan by Sunday, becoming the first movie to earn more than 200 million yuan in the Chinese market since China's Spring Festival season, and the first foreign movie to surpass the 200 million yuan mark this year.
China's two powerhouse local markets, Beijing and Shanghai, shut down all their cinemas during the pandemic resurgence. But the worst has finally passed. On Sunday, Beijing announced that cinemas in most regions in the capital city could resume business, though with a 75% attendance restriction. Beijing's move is an indicator, as the city hosts an aggregation of the country's many big studios, marketing agencies, and film talents.
Shanghai also announced daily life could go back to normal on June 1 but has not announced the resumption of the film market. However, the Shanghai Film Administration announced on May 31 that it would support local cinemas with subsidies.
According to Lighthouse statistics, about 9,662 cinemas in China were operating on Saturday, accounting for 79.9% of all Chinese cinemas.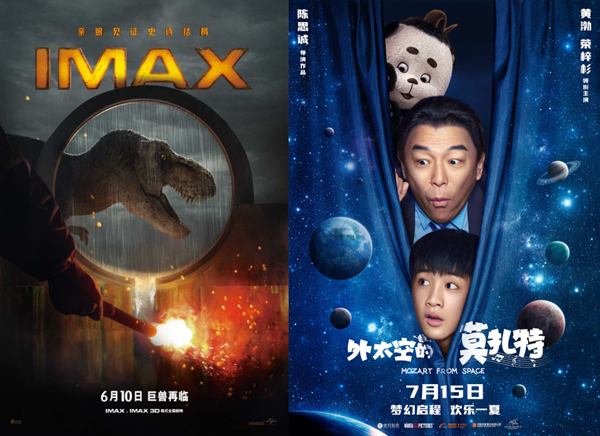 The Chinese market lacks enthusiasm and new blockbusters. But the situation may soon change. Hollywood blockbuster "Jurassic World Dominion" will soon hit screens on June 10, with nearly 700,000 people saying they want to see it on China's two biggest ticketing apps, Maoyan and Taopiaopiao. In July, there will be a release of another heavyweight domestic sci-fi comedy "Mozart from Space" by director Chen Sicheng, who helmed the juggernaut Chinese franchise "Detective Chinatown." It is believed that more films will announce their release dates for the summer to help revive the cold market.