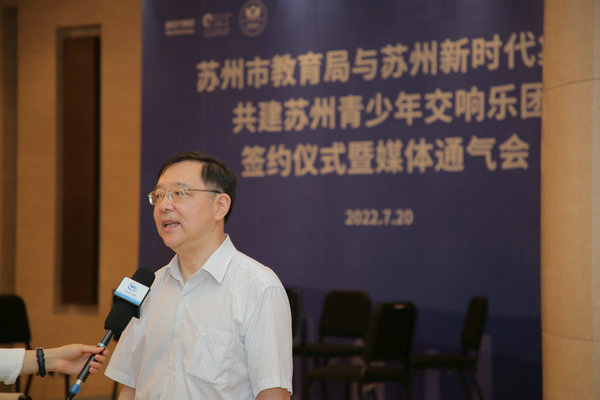 Suzhou Municipal Education Bureau and Suzhou Symphony Orchestra announced the establishment of Suzhou Youth Symphony Orchestra on July 20.
The new orchestra will gather 100 young musicians aging from 10 to 18 years old from Suzhou and create four groups based on different musical instruments: string instruments, brass instruments, woodwind instruments and percussion instruments.
The audition and training programs will be free and the application will run from Aug 1 to 20.
Chen Guangxian, president of Suzhou Symphony Orchestra, will serve as the president of the new orchestra. The vice-president of Suzhou Youth Symphony Orchestra will be Zhou Ying, the vice-president of Suzhou Symphony Orchestra.
On Dec 31, Suzhou Youth Symphony Orchestra will make its debut by performing with Suzhou Symphony Orchestra during its annual New Year concert.
Inaugurated in December 2016, Suzhou Symphony Orchestra is one of China's most dynamic and youngest symphony orchestras, composed of musicians representing 18 countries and regions from four continents.
"There are many top symphony orchestras worldwide having their own youth symphony orchestras. It's a great way to discover and train new musical talents as well as popularizes classical music among young people," says Chen. "In China, art education has been an important part of school education. We will gather our international musicians to offer young people training and support."