Seven of Hong Kong's most renowned filmmakers made "Septet: The Story of Hong Kong," an anthology film, to pay tribute to the city and the era of celluloid film.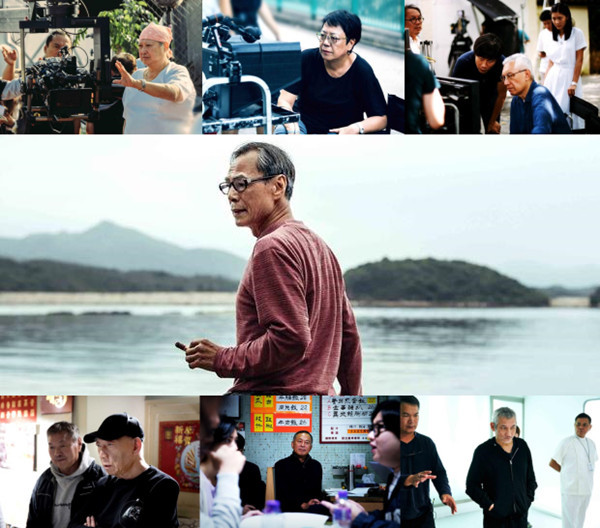 Johnnie To, executive producer of the film and director of one of the segments, told China.org.cn that the group of directors and even Hong Kong cinema would never exist if not for celluloid film. "In 2010, when we stopped using celluloid to make movies, I felt upset. Celluloid film has given birth to many classic Hong Kong movies, nurturing many actors, and capturing much of Hong Kong culture. It made great contributions to Hong Kong."
To noted his aspirations in making the film: "It's a real pity the medium has gradually disappeared. So, I decided to assemble a group of directors to make a movie on celluloid, maybe for the last time, to pay our respects. As for what subject we would tackle. Of course, it had to be Hong Kong."
Johnnie To brought together Sammo Hung, Ann Hui, Patrick Tam, Yuen Woo-ping, Ringo Lam, John Woo and Tsui Hark, to each make a short film about Hong Kong. The directors drew lots to decide which decade their segment would be set in, and got to tell the stories they wanted to show the world through their unique artistic vision, illustrating different time periods of the city.
To revealed that the directors had complete freedom making their films and never told each other about what they were working on. "I didn't know what they were making," he said. "After I saw the final cut that brought together their works, it was really beyond my imagination. I could feel the warmth, affection and emotion of each of them."
Originally, the film was supposed to be comprised of eight short films and was titled "Eight and a Half," which is also a tribute to Federico Fellini's classic film "8 1/2." However, due to health problems, John Woo was forced to step away from the project and the 1970s segment was lost forever, much to the sadness of To.
As a sort of compensation, Woo recently recorded a video to help promote "Septet," in which he states that the film contains the deep feeling and affection between people, as well as the history of generations of Hong Kong.
The film spans the period from the 1950s to the present day and into the future. In his episode, Sammo Hung, producer, kung fu actor and director, goes back to the 1950s to show how he and other young people learned martial arts under master Yu Jim-Yuen, reflecting his happy memories.
However, Hung is worried about the current state of Hong Kong martial arts films as few young people want to learn and dedicate themselves to martial arts and kung fu choreography. "I hope no matter whether Chinese or foreign films, we can have more action and kung fu movies, which will create more demand for talent. Then, Hong Kong's martial arts heritage can last and live on."
Yuen Woo-ping, legendary action movie choreographer and director, agreed, and hoped the legacy of Chinese kung fu movies can be passed on to the next generations. "Bruce Lee and Jet Li are the best examples for Chinese kung fu movies. From Jet Li, Jackie Chan, Sammo Hung and Donnie Yen, to Wu Jing and Zhang Jin, but who's next? Kung fu is our national treasure. When I went to Hollywood before, I was trying to promote Chinese kung fu around the world."
For "Septet," Yuen created an intimate story set in the 1990s about an old kung fu master who stays alone in Hong Kong, and his young granddaughter who moves overseas with her parents.
Ann Hui reflects on the city's educational boom in the 1960s. She told China.org.cn that she was very happy to get to make the short film about the '60s, which is her favorite decade, showing the relationships between people, and among teachers and students. "The most interesting thing about 'Septet' is that we can do this together. And I don't have to worry about critics or the box office. I felt very comfortable making this film, and feel very grateful to have this opportunity."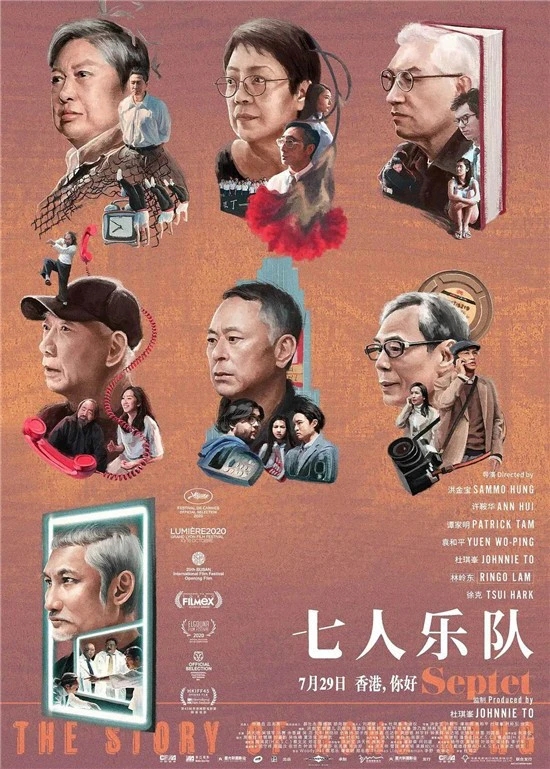 In other segments of the film, Patrick Tam, a New Wave director, portrays the 1980s through the perspective of two young lovers facing the prospect of separation. Johnnie To narrates a story showing the fates of three friends looking for ways to get rich quick in a dynamically developing city in the 2000s. Meanwhile, Tsui Hark decided to look to the future. His story, which unfolds in the 2020s in a psychiatric hospital as a therapeutic conversation between doctor and patient, takes an unexpected turn.
Ringo Lam told the story of an emigrant returning to Hong Kong and rediscovering his hometown in the 2010s. But adding to sadness of this project and how rare and precious the opportunity was for these directors to come together, Lam died in 2018 at 63.
"Septet: The Story of Hong Kong" was released in late July and is currently playing in theaters across China.