The first "Chinese Bridge Chinese Proficiency Competition for Foreigners Across the Globe: Storytelling Contest," sponsored by the Center for Language Education and Cooperation under the Ministry of Education and hosted by Hangzhou Culture, Radio and Television Group, officially launched on Wednesday.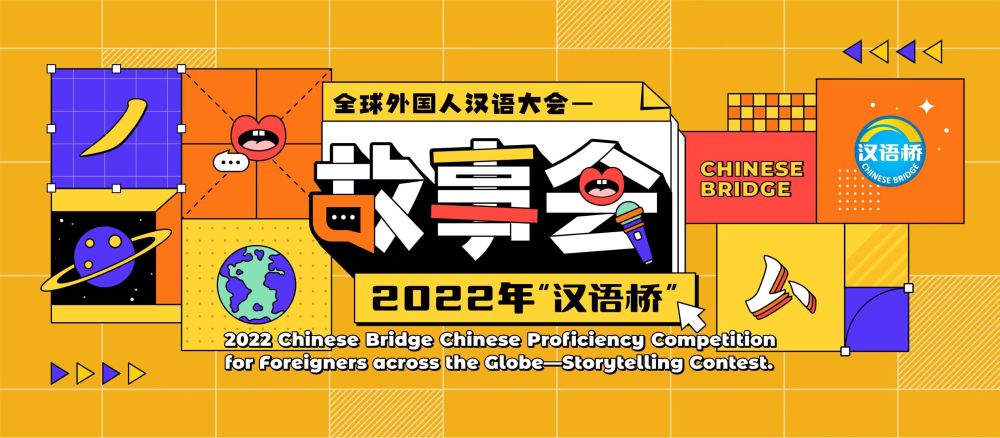 The contest will create a new model of "Chinese Bridge and media integration," allowing Chinese language lovers from all over the world to gather online to tell stories in Chinese, helping the language go global, enabling the world to embrace Chinese and popularizing the building of a community with a shared future for mankind.
There are three stages in the competition: preliminary round, semi-finals and final. There is no theme in the preliminary round, while the themes in the semi-final and final will be "change" and "breakthrough," respectively. Participants can register for the competition via email, competition website or social media. During the award ceremony, the virtual and digital metaverse will be utilized to create a profound experience for Chinese language lovers all over the world.
Interactive social media participation will be possible through TikTok, Instagram, Twitter, YouTube and Facebook. Participants can post their works on their personal social media accounts using the hashtag #2022Chinesebridgestorytelling.
According to the organizers, they will focus on building the contest into a new engine of "global Chinese language fever," further promote the global development of international Chinese communication, gather global bilingual talents, train Chinese and foreign cultural exchange leaders, promote the exchange and integration of cultures around the world, deepen the understanding of Chinese language and culture among overseas Chinese learners, and continuously expand the international influence of Chinese.
The "Chinese Bridge Chinese Proficiency Competition for Foreigners Across the Globe" has been held for 14 consecutive sessions since 2008, and its scale and influence are constantly expanding.