The Chinese version of the upcoming epic sci-fi sequel "Avatar: The Way of Water" will have a star-studded voice cast, including renowned husband-wife duo Deng Chao and Sun Li, internationally famous Zhang Ziyi, as well as Huang Xuan.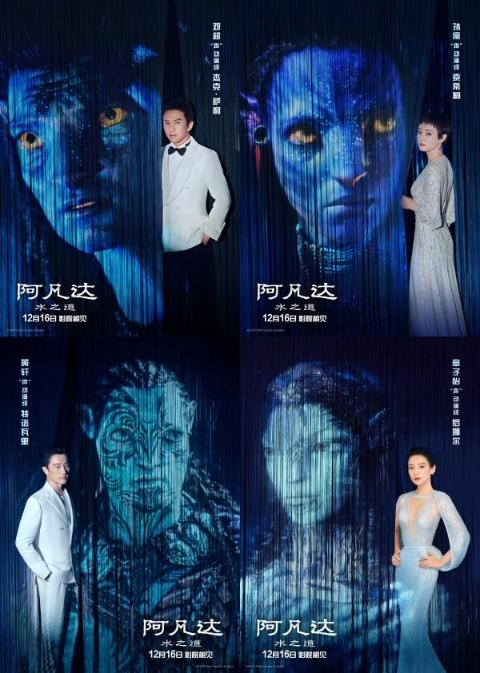 According to Walt Disney Studios on Thursday, Deng and Sun will dub the leading character couple, Jake Sully and Neytiri, played by Sam Worthington and Zoe Saldana. Zhang Ziyi will provide the voice for the character Ronal, played by Kate Winslet, while Huang Xuan will voice Tonowari, played by Cliff Curtis. The latter are leaders of the Metkayina clan, who are characterized by having a close relationship with water on Pandora, the fictional exo-planetary moon.
The much-anticipated film has renewed passion and nostalgia for the franchise among Chinese audiences and will serve as the first real blockbuster to open after an extended lull in the film market due to several waves of COVID-19. Now China has loosened restrictions, more and more cinemas are resuming business.
Presale tickets for "Avatar: The Way of Water" opened in China on Wednesday, and by Saturday night had already made more than 100 million yuan in sales, with many IMAX screenings selling out.
The 2010 IMAX 3D release of "Avatar" in China was a movie phenomenon, earning $24 million on only 14 IMAX screens and round-the-clock sold-out shows. Many fans even traveled long distances by train or air to big cities to see it. The film also marked the beginning of IMAX's ascent to becoming one of the most recognized entertainment brands in China. Now the brand has more than 780 IMAX theaters in China, making the potential for "Avatar: The Way of Water" exponentially huge.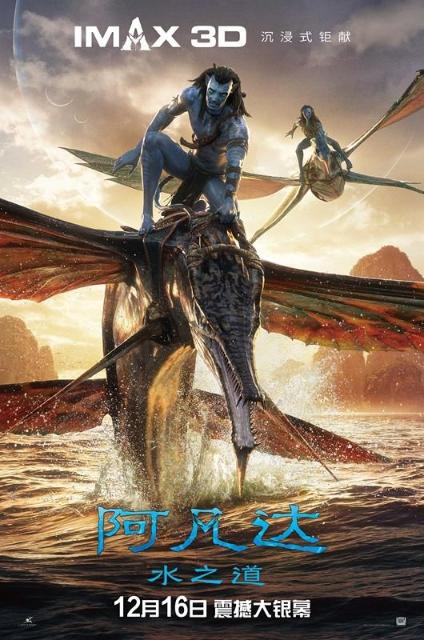 Besides IMAX 3D, the new "Avatar" installment will also be released in several other formats on the Chinese mainland, including Cinity 3D, Dolby 3D, CGS 3D, and standard 3D, bringing to as many audiences as possible.
"Avatar: The Way of Water," stunningly shot and beautifully made using the most advanced and mature film production technologies developed by James Cameron, will be released nationwide on Dec. 16, the same date as the United States and many other international markets. Some advanced screenings are arranged for Dec. 14, and the Chinese premiere is set for Dec. 12.
The film has already held a premiere event in London, receiving rave reviews. After the screening, many said it was absolutely worth the 13-year wait and a spectacle that people "have never seen before."
However, Cameron has noted the film's huge production budget and cost, saying the sequel is under great pressure to perform well in a post-pandemic world, adding that "you have to be the third or fourth highest-grossing film in history. That's your threshold. That's your break even."