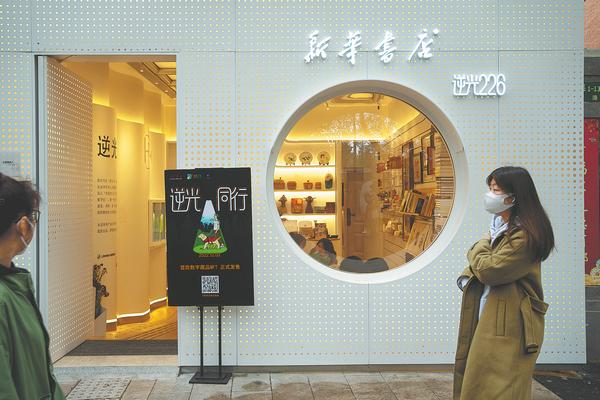 The latest Xinhua Bookstore in Shanghai might be tiny, but it's also the first of its kind in the city to be designed specially for the visually impaired.
One of the joys in life that visually impaired people cannot experience conveniently might be reading, but a new bookstore that officially opened on Dec 3 has now made that possible.
Located at 226 Nanchang Road in Shanghai's Huangpu district, the Niguang 226 bookstore is a cozy, 37-square-meter space designed specially for such individuals.
Besides being the smallest Xinhua Bookstore in Shanghai, it is also the first of its kind in the city.
Operated by the Shanghai Xinhua Media, the Shanghai Disabled Persons' Federation and the local community, the new store offers more than 300 braille books by Chinese and foreign authors, barrier-free movies and even merchandise such as traditional Chinese paintings, aromatherapy products, bamboo carving, straw weaving, and purple clay crafts made by people with physical challenges.
Niguang 226 will also host handicraft classes by intangible cultural heritage inheritors.
To help the visually impaired find their way to the store, special paths extending from Nanchang Road to Niguang 226 have been laid, according to store manager Qiu Qiwen. The lamp posts outside the store have also been decorated with braille street signs, beside which are seats for guide dogs to rest. Even the ramp at the entrance is wheelchair friendly.