James Cameron's "Avatar: The Way of Water" boosted the global box office last week, making $441.7 million worldwide, including $57.1 million in China.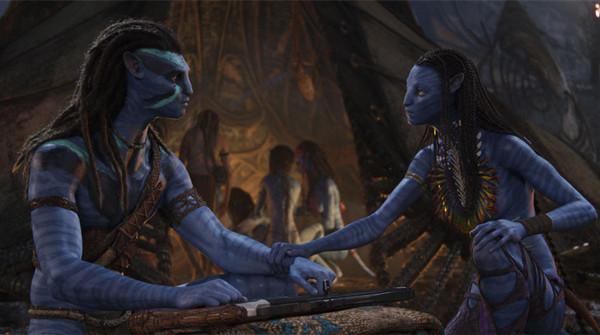 As the long-awaited and highly anticipated sequel to the world's biggest movie, the sci-fi epic has already eclipsed the first film's opening. It took in $134 million from the North American market and 397 million yuan ($57.1 million) in China, securing the third-biggest worldwide launch of the pandemic era.
Though already the biggest opening of the year for an imported film in China, its performance in the country was still impacted by the recent wave of COVID-19, as many had to cancel their cinema plans to stay at home for recovery. But the grossing so far is already impressive, with nearly 80% of China's film showings being "Avatar: The Way of Water," which broke several minor box office records, including the biggest opening day for a sci-fi movie in China's year-end season.
Before the debut of the "Avatar" sequel, the Chinese market was cold, with low daily box office income and a lack of content. Now the film is bringing audiences back to cinemas, and more cinemas have resumed business.
According to big data platform Lighthouse, 10,497 Chinese cinemas are open now, accounting for 83.8% of all China's cinemas, thanks to loosened COVID-19 restrictions. By comparison, at the end of November, only about 4,400 cinemas were open nationwide.
The new "Avatar" film has performed well in IMAX and other premium large formats, largely due to its stunning scenes and the advanced technologies it has utilized and developed. The original "Avatar" was also the highest-grossing film in IMAX of all time.
The sequel delivered a massive $48.8 million global opening weekend in IMAX theaters - the second-biggest IMAX global opening of all time. It also claimed IMAX's biggest December global opening of all time, racking up 11.2% of the film's worldwide gross on just a fraction of total screens.
"'Avatar: The Way of Water' is a watershed achievement in filmmaking innovation and technology, and it's clear that global audiences are choosing to see this film through the best technology for blockbuster entertainment in the world: IMAX," said Rich Gelfond, CEO of IMAX. "As excited as we are about these early results, we anticipate a long and successful run for 'Avatar: The Way of Water' as more people around the world book their ticket to Pandora for the epic storytelling and unmissable visual splendor of what James Cameron and his team have created."
In China, the film delivered a 110 million yuan ($15.8 million) opening weekend on IMAX screens, the biggest opening weekend share for IMAX ever, accounting for 27% of the total box office in China on only 1% of all screens in the market. In North America, IMAX and other premium large formats account for 31% of the film's ticket sales. IMAX brought in $16.5 million at the American box office, 12.3% of total receipts.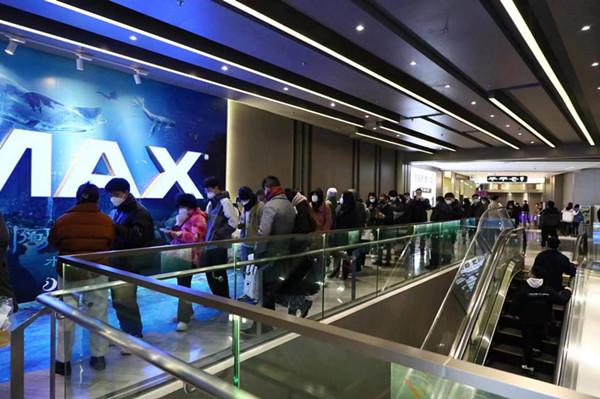 Box office analysts believe "Avatar: The Way of Water" will have long-term appeal and strong box office performance into the new year, thanks to its one-of-a-kind cinematic experience, which has generated positive audience feedback and critical acclaim. The original "Avatar" only made $77 million in 2009 and Cameron's "Titanic" only made $28.63 million in 1997 in North America — not necessarily successes at first glance — but both of which went on to become the highest-grossing movies of all time.
The film is a much-needed boost for Chinese cinemas, but not likely their savior. Momentum is still lacking. So far, due to the huge impact of the COVID-19 resurgence throughout the year, China's box office total of all films screened in the country now stands at 29.1 billion yuan, nearly 20 billion yuan less than last year's 47 billion yuan total. China's film market still urgently needs more content, industry insiders said.
So far, however, everyone is watching. The only upcoming releases worth noting are the Hollywood animated feature "Puss in Boots: The Last Wish" and domestic comedy productions "Post Truth" and "Better Man," and "The Wandering Earth 2" which is set for the Spring Festival holiday in late January 2023.