"Full River Red," a period film by renowned Chinese director Zhang Yimou, will be released for the upcoming Spring Festival, Huanxi Media announced Tuesday.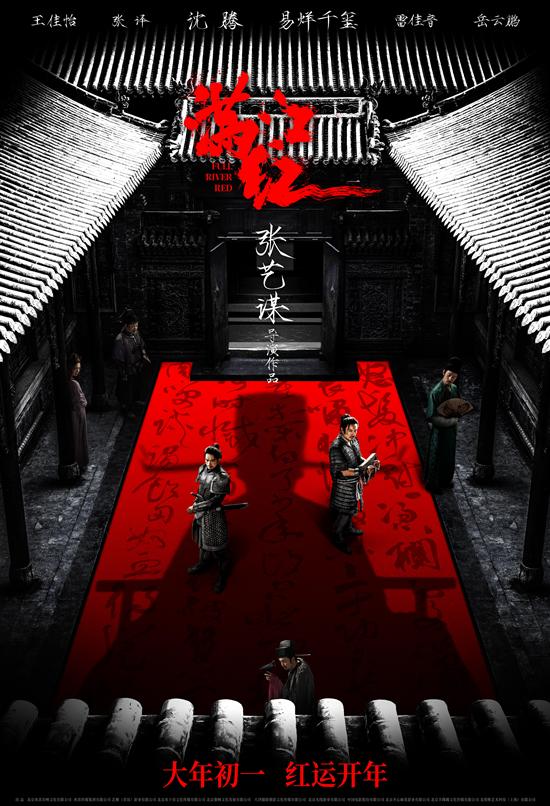 The highly anticipated film will gather a stellar cast, including comedian megastar Shen Teng, hugely popular young actor Jackson Yee, and veterans Zhang Yi and Lei Jiayin. According to the press release, newbie actress Wang Jiayi and comedian Yue Yunpeng will also star in the film. Despite the inclusion of Shen and Yue, this film won't be a comedy; instead, the two comedians will show the audience a different side of their acting.
The title "Full River Red" is borrowed from the most famous poem by Yue Fei, a military general during the Southern Song Dynasty (1127-1279). He was well known for his patriotism and loyalty to his country. However, he was framed and executed by Prime Minister Qin Hui, one of the most treacherous officials in China's history.
A brief synopsis provided by Huanxi Media explains that the plot takes place four years after Yue Fei's death and revolves around a mysterious murder that takes place at Qin Hui's residence, where he meets representatives from the enemy Jin Dynasty. One of the Jin envoys dies, and a secret letter is reported missing, while a soldier and a commander get involved in a vast conspiracy. Behind the incident, righteous vigilantes seek to slay a suspected traitor. Zhang will retell the story based on real historical events to find answers to the legendary unsolved mystery. He co-wrote the script with screenwriter Chen Yu.
This is the second time Zhang has entered the competitive and profitable Spring Festival season after last year's critically acclaimed war film "Snipers," which he co-directed with his daughter Zhang Mo, eventually grossing 607 million yuan (US$87 million).
As the impact of the COVID-19 resurgence still lingers on, Zhang's film will hopefully boost China's domestic film market. Confidence in the film market remains low. As a result, few films have announced release dates for the 2023 Spring Festival, which falls on Jan. 22. The only other movies set for release during the once noisy season, alongside Zhang's film, are the sci-fi epic sequel "The Wandering Earth 2" and the franchise animated film "Boonie Bears: Guardian Code."