Taylor Swift's new album "Midnights" has become the fastest-selling album by a Western artist in China, according to Universal Music Group (UMG).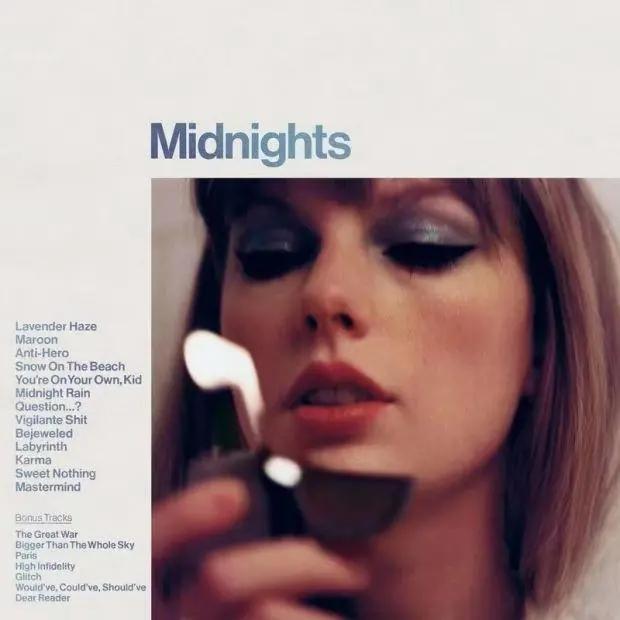 The album sold nearly 200,000 digital copies on its debut day on Oct. 21 on QQ Music, and to date has sold over 657,000 digital copies on QQ Music and NetEase Cloud Music, the two largest Chinese music streaming platforms, in addition to other platforms in China.
"Midnights," Taylor Swift's tenth studio album, was released by Republic Records, a label under UMG, and achieved more than 6 million album-equivalent units worldwide in just eight weeks. In the U.S. alone, it has sold 3 million units, making Swift the only artist with five albums that sold over 1 million units during release week. The blockbuster release sold nearly 1.6 million during its debut week, becoming the first album to sell over 1 million physical copies since 2015.
"Taylor is a multidimensional creative force whose achievements place her among the most accomplished artists in the history of music, and we are thrilled and honored to partner with her across so many aspects of her career," said Sir Lucian Grainge, UMG chairman and CEO.
Republic Records founder and CEO Monte Lipman added, "These accomplishments further exemplify Taylor's prowess as the consummate artist and storyteller defining a generation."
"Midnights" has helped Swift break streaming, physical and vinyl album sales milestones worldwide. It has become the fastest-selling album of her career and she became the first artist in history to capture the entire Top 10 on the U.S. Billboard Hot 100. Taylor Swift had 36.6 billion combined streams of her music and 22.4 million album-equivalent units in 2022.
In addition to her impressive sales, Swift has also been nominated for a string of forthcoming awards, including four Grammy Awards. Her song "Carolina" is also shortlisted for Best Original Song at the upcoming 2023 Oscars. To promote "Midnights," Swift will soon embark on her highly anticipated The Eras Tour, playing 52 stadium shows in the U.S. International dates are expected to be announced soon.