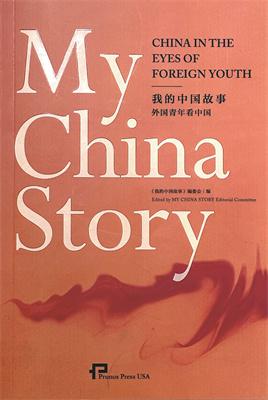 The new book "My China Story" includes 27 essays.
The awards ceremony for "China's Amazing Decade: My Story", a contest open to non-Chinese to share their stories about the nation over the past 10 years, was held on Thursday in Beijing.
A total of 60 works received awards, including five first prizes, at the event jointly organized by China Daily and Bank of China.
The ceremony also saw the launch of the book My China Story: China in the Eyes of Foreign Youth, a compilation of 27 essays in both English and Chinese from the last contest in 2021, by authors from 18 countries.
From the middle of August to Oct 15, a total of 469 articles, photos and videos were submitted, covering areas such as the economy, culture, education, environmental protection, health, medicine, film and television.
Liu Weiling, deputy editor-in-chief of China Daily, said the event showcased the great changes in the new era over the past decade and the achievements of Chinese modernization, presenting a reliable, admirable and respectable image of China.
Zhang Xiaodong, a member of the Communist Party of China Committee of Bank of China, said, "The authors are witnesses and recorders of China's development in the new era, and quite a few of them are also participants in development over the past decade."
When they take the vivid stories and experiences back to their home countries, it will benefit the peoples of those countries and promote cultural exchanges, he said.
Chang Cai, an Australian visiting scholar at Nanjing Agricultural University who received second prize in the contest, shared her story of participating in a veterinary epidemiology training project in China, involving tens of thousands of veterinary officials and academics from more than 30 universities.
Li Hongwen, executive director of China National Publications Import & Export (Group) Co Ltd, said the articles focus on hot topics such as China's green development, poverty alleviation, COVID-19 prevention and the Belt and Road Initiative, presenting the authors' thoughts and views from different perspectives.