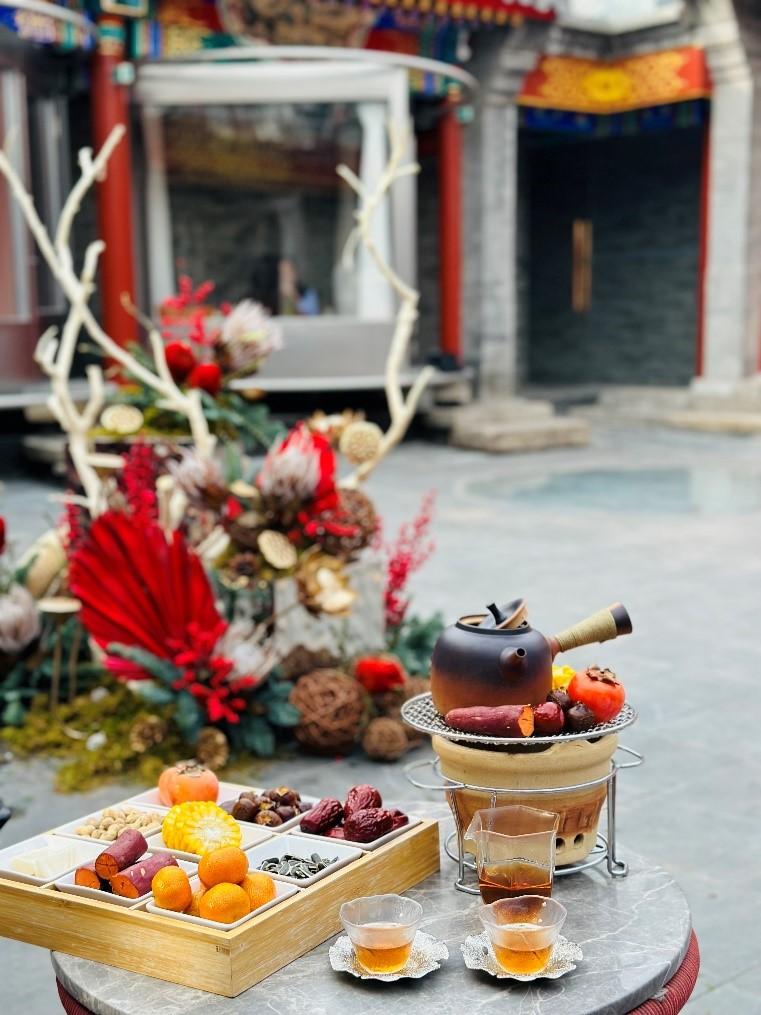 "Stove-boiled tea," a newly emerging social activity among young Chinese people, has been filling up social media feeds in recent weeks. Usually consisting of several friends who gather to sit around a fire stove, they together enjoy the smell of charcoal-grilled snacks and socialize while waiting for the tea to boil. In many ways, it encapsulates the perfect activity to while away the winter, warming body and soul in the colder months.

Statistics show that there are more than 1.9 billion videos related to stove-boiled tea on a popular Chinese short video platform and nearly 200,000 comments about this trendy activity on social media platform Xiaohongshu.
While it has recently regained popularity, cooking tea on a stove actually has a long history in China. "Stove-boiled tea" is derived from an intangible cultural heritage from southwest China's Yunnan province: huotang roasted tea. Huotang is a type of kang, a stone stove, used for heating in Yunnan. As an important source of heat and light that aids cooking, sleeping, and even interpersonal relationships and gatherings in the households of ethnic minorities in the region, a kind of huotang culture thus formed around it.
Huotang roasted tea is popular in China's suburbs, rural areas and other places with open environments. Meanwhile, city dwellers usually drink their stove-boiled tea at teahouses or while camping short distances outside the city. Of course, the latter requires its advocates to prepare their own equipment and brew the tea themselves.
The reason why stove-boiled tea is gaining such popularity, apart from its embodiment of traditional Chinese tea culture, is partly because of its portrayal in the costume television drama "A Dream of Splendor," which was broadcast last summer. The activity also encapsulates young people's pursuit of a sense of ritual, with their yearning for traditional tea culture and aspirations returning to the pastoral. It also helps that, with the loosening of COVID-19 policies, tourism is gradually recovering. Stove-boiled tea therefore acts as a social way of combining ancient and modern elements, attracting many young people who love both tourism and traditional tea culture.
The tea used is often quite particular, requiring aged varieties, such as semi-fermented or fully fermented teas that can be boiled slowly on low heat. These mostly include aged white tea, Pu'er, or black tea, while fresh and tender teas, such as green tea, are not suitable for boiling. Various snacks are also the focus of stove-boiled tea -- dried persimmons, oranges, various nuts, and a plate of exquisite Chinese pastries are the best choices to soothe your belly.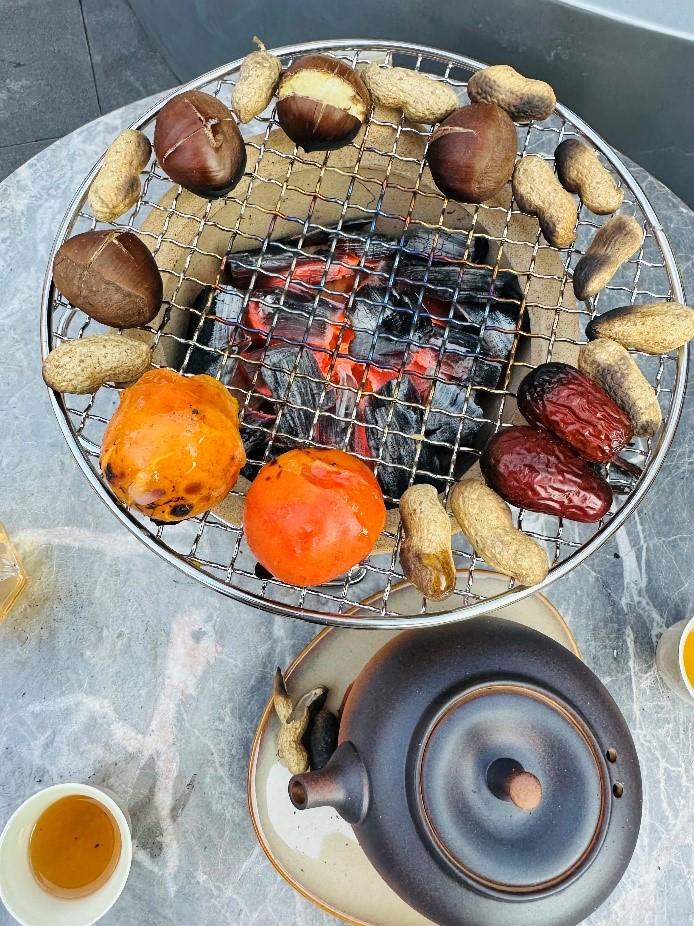 With the arrival of the Spring Festival holiday, stove-boiled tea, as a fun way to warm up and relax, is sure to gain even more traction among young people.

"Our teahouse launched stove-boiled tea right after loosening of the epidemic prevention controls," says Pang Yao, a teahouse manager in Beijing. "So young people came out to gather, and the table turnover rate has been kept at 1-2 times every afternoon.
"There are six tea tables in our courtyard that are all booked today. Customers like to take pictures in the yard and post on social media."
With its elegant and classic environment, exquisite teacups, and colorful snacks, what's not to like about this fashionable transformation of Chinese tea culture?