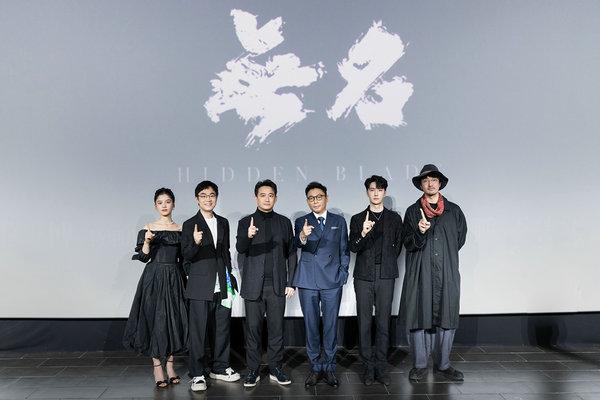 With a stellar cast team up of Hong Kong giant Tony Leung and heartthrob Wang Yibo, the upcoming espionage thriller "Hidden Blade" has topped the presale box office charts during Spring Festival, the most lucrative period for domestic film industry within recent years.
Currently followed by iconic director Zhang Yimou's "Full River Red" and the sci-fi epic "The Wandering Earth II," "Hidden Blade," which will open domestically on Jan. 22, has raked in around 68 million yuan ($10.02 million) from the presale tickets, according to the live tracker Lighthouse.
The film held a premiere event in Beijing on Tuesday, gathering all the major cast stars, with some attending via online video talks.
Interweaving suspense, the tale centers on a group of underground workers in Shanghai who risked their lives to send intelligence and defend the motherland during the War of Resistance against Japanese Aggression (1931-45).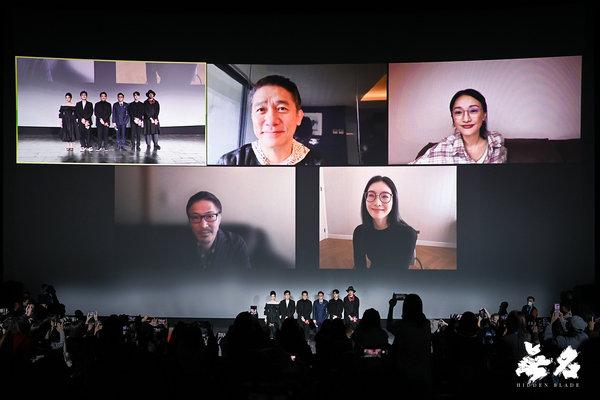 Director Cheng Er revealed that the movie's script has been revised many times, even during shooting, and thus interestingly gave him the inspiration to create a new character, played by actor Huang Lei.
Cheng also revealed that most of the details in the movie, varying from a tie to the dishes set on a dinner table, could be important clues that will reveal the authentic identities of all the "mysterious and complex" roles in the movie.