The topic of intangible cultural heritage, or ICH, is as crucial to Hong Kong as a cup of milk tea, one of the city's favorite beverages.
Milk tea holds clues to cultural history in Hong Kong, and several generations have worked to bring this drink to the public.
Wong Ka-wo, the founder of Kampery Group, a company mainly selling products such as Hong Kong-style milk tea bags, coffee bags, and milk tea and coffee machines, has tasked a robot with making milk tea for thousands of fans of the drink.
With one mechanical arm holding a cup and another pouring tea from a pot, KamChAI, the city's first robot based on artificial intelligence to make the local style of milk tea, can brew nine cups using different teas and methods in 12 minutes.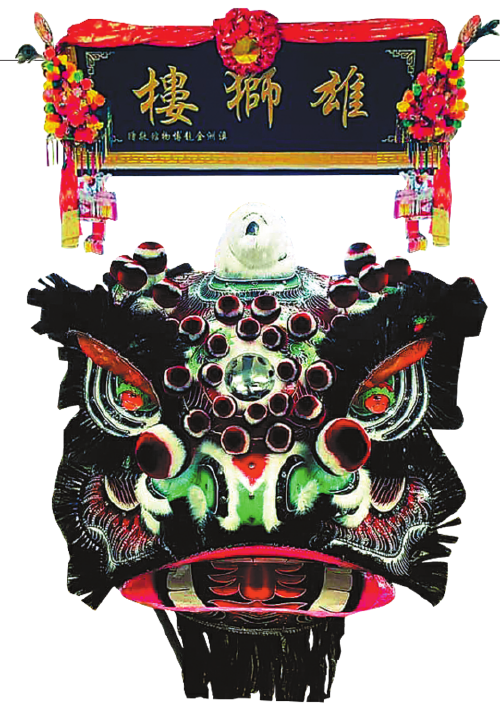 Wong, in cooperation with the Hong Kong Productivity Council, spent HK$2 million ($256,000) and one year developing KamChAI, before launching the robot in 2019. He aims to use technology to preserve the city's traditional tastes.
Three generations of Wong's family have devoted their lives to milk tea, which typically costs HK$10 a cup in restaurants.
When Wong was young, his father often took him to a cafe he opened in the city's Sheung Wan district. Wong was fascinated by the way in which milk tea brings people together and revitalizes them.
Britons brought black tea to Hong Kong, but as it was expensive, the beverage could only be found in high-end Western restaurants and hotels. After World War II, it was used by traditional street food stall holders to make Hong Kong-style milk tea.
The stall holders bought cheap black tea from local grocery stores, and replaced the fresh milk with condensed milk to produce milk tea, which quickly became popular among the public.
Wong's father used to run a grocery store that supplied black tea to the stall holders. His cafe also helped popularize the local style of milk tea.
In 1993, Wong carried his father's career on by founding the Kampery Group. Influenced by his family, he wanted not only to profit from the beverage, but also to preserve it.
In 2008, he founded the Association of Coffee and Tea of Hong Kong, a nonpolitical and nonprofit organization that provides a platform for interaction among practitioners in the coffee and tea industries. The association now has more than 6,000 members.
To unify the taste and brewing method for Hong Kong-style milk tea, Wong launched the KamCha Competition in 2009, which attracts tea masters from around the world. The annual competition draws thousands of participants, and has been held not only in Chinese cities such as Hong Kong, Shanghai, and Shenzhen and Guangzhou — both in Guangdong province — but also in overseas countries, including Australia and Canada.
In 2010, Wong began promoting Hong Kong-style milk tea as intangible cultural heritage. After preparatory work that included handing out milk tea bags in the streets and collecting signatures from the public, the craft of making Hong Kong-style milk tea was listed in the city's First Intangible Cultural Heritage Inventory.
Howard Wong, Wong Ka-wo's son and general manager of the Kampery Group, said: "Hong Kong residents now drink 1 billion cups of milk tea annually. However, many restaurants struggle to hire tea masters, as making this drink is tiring, dirty and labor-intensive."
To train tea masters, the Kampery Group has hosted various types of training workshop since 2017, which Howard Wong said have been attended by at least 5,000 people over the years.
"People are attending the workshops at a younger age. In addition, our workshops have attracted more than 200 foreigners to learn the craft," Howard Wong said.
"My son is now learning to make the local style of milk tea at home. The drink holds memories for our family, and is also a collective memory for Hong Kong. We hope to preserve its cultural and spiritual values," he added.
Angela Siu Po-yi, who heads the city's Intangible Cultural Heritage Office, said the craft of making Hong Kong-style milk tea embodies a combination of East and West.
Like the Wong family, the Hong Kong community, including the government, district organizations and artisans, are trying to protect this heritage and realize the potential of local culture.
Inventory launched
In 2004, the Hong Kong government accepted the Convention for the Safeguarding of the Intangible Cultural Heritage adopted by UNESCO.
The Convention stipulates that ICH, such as oral traditions and expressions, performing arts, social practices, rituals and festive events should be safeguarded in numerous ways, including launching one or more ICH inventories, and updating them regularly.
In June 2014, the Hong Kong government launched the city's first ICH inventory, which comprised 480 items.
To prioritize resources for ICH, the government chose 20 items, including Cantonese Opera and a paper-crafting technique, and in August 2017, it launched the first Representative List of the Intangible Cultural Heritage of Hong Kong.
From 2006 to 2021, a total of 12 Hong Kong ICH items were inscribed as national ICH. In 2009, Cantonese Opera was added to UNESCO's Representative List of the Intangible Cultural Heritage of Humanity, becoming a world-class cultural item.
Many people believed it was a waste of time to preserve ICH. However, Siu said it was not about a particular industry or art form, but passing down the value of an art form.
Siu said Japan was the first nation to protect ICH through legislation.
In Japan, artists with unique craftsmanship are regarded as "national treasures".In giving them higher social status and economic support, the country preserves many traditional crafts, such as carving, ceramics and the kimono, at a high level.
Hong Kong paper-crafting master Hui Ka-hung is a good case in point.
For a long time, he was known as Zhi Zha Lao, a disparaging term for those working in the paper-crafting industry.
Dating back hundreds of years, this art involves using simple materials, including bamboo splints, rice paper strips, colored papers and silk fabrics, to make objects such as paper lanterns, floral tributes, dragons and Chinese unicorns. Paper-crafting products are commonly seen at traditional festive celebrations and religious rituals.
During the 1950s and '60s, the paper-crafting industry peaked, with numerous artworks being exported to countries such as the United Kingdom, the United States and Canada. As Hong Kong's economic structure changed dramatically in the following years, the industry gradually declined.
Hui started his career in the 1970s at the age of 8, and two years later, he became an apprentice to a craftsman making lion costumes. Hui had a passion for lion dancing, a traditional Chinese dance form in which performers wear such costumes to mimic the animal's movements.
Earning only HK$4,000 a month, Hui honed his skills for a decade.
When he was about 20, he launched his paper-crafting business, Hung C. Lau Ltd.Making products by hand was highly inefficient, and Hui often spent five or six days on a small item. However, despite the low pay, he enjoyed the work.
For more than a decade Hui struggled to keep the business going, until 2017, when Paper Crafting Technique was inscribed onto the first Representative List of Hong Kong's ICH.
Hui's career and life changed dramatically as more attention was paid to his craftsmanship. He was invited to exhibit his work in front of San Francisco City Hall in the US to mark the 20th anniversary of Hong Kong's return to the motherland.
It took Hui several months to make half a dozen 6-meter-high paper vases, which were displayed in San Francisco for three months.
More unexpected opportunities came his way. In 2019, several foreigners visited Hui's store. They were from the Golden Dragon Museum, an institution in Bendigo, a city in the Australian state of Victoria that is dedicated to the culture and history of Chinese Australians. The visitors invited Hui to make a gold dragon for them, as the museum traditionally collects such items every 50 years.
One month later, the governor of Victoria visited Hong Kong to sign the contract with Hui.
Hui formed a team of more than 20 people, who spent seven months making a paper dragon with thousands of gold scales on its body.
After the dragon was completed, the museum invited Hui and his team to take part in a dragon dance performance in Bendigo. Holding the golden dragon, Hui walked at the head of his team and the performers surrounded by thousands of local residents, who called him "Father of the dragon".
"It was one of the most unforgettable moments of my life, and I'm glad so many foreigners appreciated the craft from Hong Kong," he said.
The performance made headlines in many newspapers, with one saying it signaled that "Hong Kong traditions are going global".
Community bonding
Some ICH, such as the Yu Lan Festival in Hong Kong, helps bring a community together.
Johnny Ngan, director of the Tai Kong Po, Pat Heung, Kam Tin Chiu Kiu Yue Lan Association, a non-profit charity organization, aims to preserve the festival, which is organized by the city's Chiu Chow community.
The festival was brought to Hong Kong more than a century year ago by members of this community who left their hometown in Guangdong's Chaozhou area to work mostly as coolies across the border.
Chiu Chow people traditionally hold the Yu Lan Festival in the seventh lunar month to comfort the spirits of those who have died. In 2011, the festival was inscribed onto the third national ICH list.
Ngan said the Chiu Chow community is losing this tradition, with only three such rituals held this year. In 1980s and '90s, about 80 of the rituals were held annually.
It costs at least HK$800,000 to hold the festival. Despite raising funds from neighbors, and attempting to obtain a government subsidy, Ngan and his colleagues had to reach into their own pockets.
There is also a shortage of festival performers in Hong Kong. With COVID-19 travel restrictions precluding the appearance of quality artists from the Chinese mainland, Ngan settled for senior local Chiu Chow Opera performers.
Last year's festival was staged from Aug 7 to 9. The only problem was that no seats were provided due to government objections to granting a licence. Despite the lack of seats, the event was attended by more than 1,000 people.
Ngan plans to continue staging the festival, as he believes it is important to bond with his community.
Value appreciated
After the ICH list was introduced, people learned to appreciate the value of culture and art — evidenced by the change in paper-crafting master Hui's clientele, which has grown in numbers and now includes younger customers.
For many years, Hui's regular customers were local traditional cultural organizations and funeral homes, as his work was mostly used for worshiping the dead, or for tomb-sweeping activities.
His clientele now includes young couples who want to decorate their homes with his lanterns and lampshades to provide touches of Chinese culture. Shopping centers also use his artworks to celebrate Chinese festivals.
Hui's work, which has brought him international acclaim online, has attracted rising numbers of buyers on social media from countries such as the US, South Korea, Japan, Malaysia and Singapore. For example, for Spring Festival this year, he has received 20 overseas orders for paper lion heads costing HK$8,000 to HK$70,000 each.
For Howard Wong, the Kampery Group general manager, culture is the story of a region. Coupled with good storytelling skills, it can be sold to anyone, anywhere.
"As hot dry noodles represent Wuhan, and Dan Dan noodles represent Sichuan, the biggest benefit of inscribing the craft of Hong Kong-style milk tea onto the ICH list is that it ties this drink firmly to Hong Kong, making it a symbol of the city," he said.
Siu, from the Intangible Cultural Heritage Office, said: "Traditional culture is a local characteristic with significant commercial potential, which could provide numerous opportunities for a region. For example, it can help develop related industries or bolster the tourism industry, thus boosting the local economy.
"The 14th Five-year Plan (2021-25) supports Hong Kong's position as an international hub for arts and cultural exchanges between China and the rest of the world, and the city has the dual advantage of importing culture and exporting it, providing the local cultural industry with more possibilities and opportunities."
The implications of culture vary among different people. For Ngan, it bonds his community, while for Howard Wong's family, it is about roots and inheritance.
For Hui, who is now an artist, culture embodies a passion for craftsmanship that has brought him not only fame, but also food to his table.