A top executive at Wanda Media told China.org.cn that they are continuing to look for innovative film projects, with the COVID-19 pandemic having changed moviegoers' habits and expectations.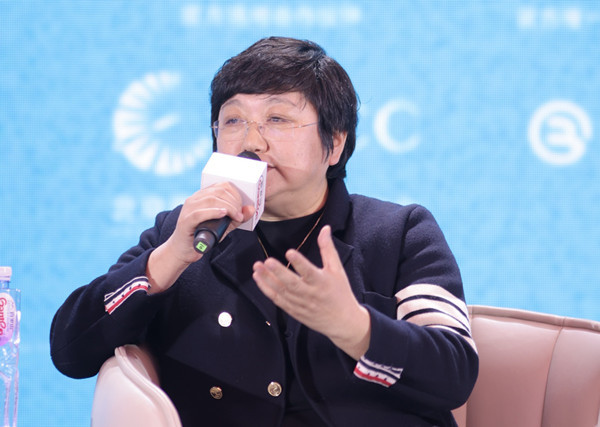 Yin Xiangjin, general manager of Wanda Media, speaks at a forum during the 13th Beijing International Film Festival (BJIFF) held in Beijing, April 26, 2023. [Photo courtesy of BJIFF Organizing Committee]
"The three years marred by the pandemic had a huge impact on the film industry," said Yin Xiangjin, general manager of Wanda Media. "Besides the direct impact on box office revenue, there were also intangible blows to investors' confidence."
Thankfully, this year's Spring Festival season — with blockbusters like "Full River Red" and "The Wandering Earth 2" — managed to restore film investors' confidence, and Yin sees a bright future and significant recovery on the horizon.
However, Yin also observed that the pandemic has led to a surge in viewers turning to streaming sites for TV series, short videos and films. She also pointed out that some Hollywood franchise movies have performed poorly compared to previous installments, indicating that audiences are getting tired of repetitive formulas. "There must be something new and attractive for them to come to the cinema."
She added, "We must make every effort to bring audiences back to the cinema by creating fresh content that they cannot find online or on TV. We need innovative films and models that will pique the interest of young people."
As one of the jurors in the "Chief Producers" panel formed for the first time for the Project Pitches section of the recently concluded 13th Beijing International Film Festival (BJIFF), consisting of top executives from major film studios and companies, Yin Xiangjin was tasked with identifying new and exciting projects, as well as up-and-coming film talent.
Yin believes that it is important to focus on talent scouting in the film pitches arena, as profit is not likely guaranteed, especially for directorial debuts. Therefore, she and her colleagues chose directors with great potential for future development, considering their professional skills and creativity. "Discovering talent through a film is a significant gain for us," she said.
While attending the roadshow section for new projects at this year's Project Pitches event, Yin was particularly impressed by "A Friend of the Rain," a fresh and compelling project that caught her attention.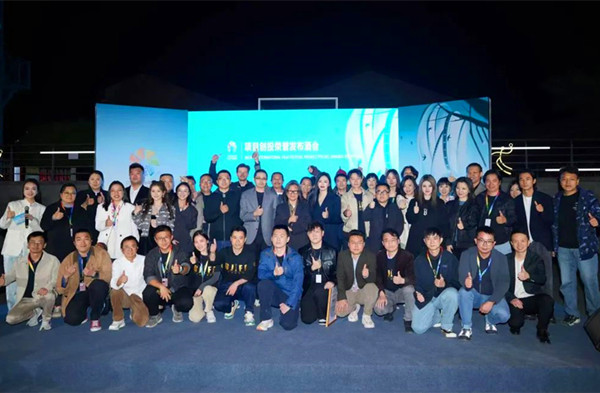 Jurors and winners of this year's BJIFF Project Pitches pose for a group photo during the 13th BJIFF in Beijing, April 26, 2023. [Photo courtesy of BJIFF Organizing Committee]
At the award reception for the Project Pitches held on April 26, "A Friend of the Rain" was honored with the Jury Special Recommendation and Best Original Script awards. The selection was made after a closed-door meeting attended by Peter Chan, the jury president, and other jury members including Zhang Ji, Yao Chen, Wen Muye and Huang Xuan, who identified exceptional film projects at the event.
Other noteworthy winners included "The Land in the River," which won the Jury President Recommendation Award; "Song of A Female Trucker," honored as the Project with the Greatest Commercial Potential; "The Walking Bird," which won the Best Creativity Award; and "The Dreamer in the Jungle," which won the Most Marketable Focus Award after selection by the chief producers panel of the BJIFF Project Pitches. The Motion Picture Association (MPA) of America granted awards to "Song of a Female Trucker" and "A186," and the recipients will receive a field trip to Hollywood as part of their prize.
Yin hopes that young people will unleash their imagination and creativity with innovative themes, and firmly believes that the future of the film industry lies in the hands of these young professionals. "I hope that established film and television companies, directors, screenwriters and other industry professionals will provide them with more opportunities to showcase their talents and bring their novel and unique stories, ideas and approaches to the stage. By integrating more young talent into our industry, we can ensure that Chinese films remain vibrant and relevant."