Prominent filmmaker Pema Tseden died on Monday due to a sudden illness at the age of 53. The Tibetan director, writer and producer was a pioneer of Tibetan-language film.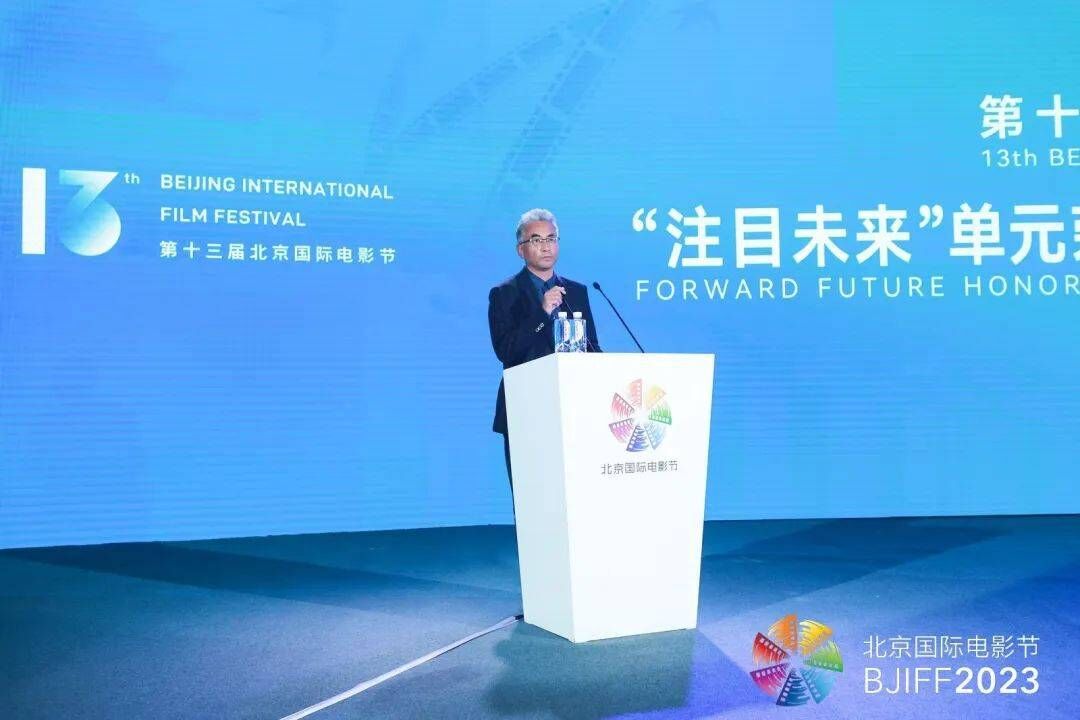 Director Pema Tseden speaks at an event in April during the 13th Beijing International Film Festival (BJIFF), where he served as the president of the international jury for the Forward Future Section this year, awarding honors to talented young filmmakers. [Photo courtesy of BJIFF Organizing Committee]
According to the Beijing News, Pema Tseden was rushed to hospital for treatment on the early morning of May 8 after showing signs of acute altitude sickness while working. However, despite the best efforts of hospital staff, he died from what his brother later stated was a sudden heart attack. As the news broke, condolences poured in from all over the country.
Born in December 1969 in a Tibetan-inhabited prefecture of Qinghai province in northwest China, Pema Tseden was a graduate of both the Northwest Minzu University and the Beijing Film Academy. Before achieving success as a filmmaker, he was a prolific writer, publishing over 40 short stories and novellas in both Tibetan and Mandarin since 1991. The title of one of his short story collections, "A Half Told Story," has been adopted by many on social media to mourn his sudden passing, as his own life story has been cut short and many of his future projects and stories left untold.
As a director, Pema Tseden created a slew of critically acclaimed and award-winning films, including "The Silent Holy Stones" (2005), "The Search" (2009), "Old Dog" (2011), "Tharlo" (2015) and "Balloon" (2019). His credits also include "Jinpa" (2018), which won best screenplay when it premiered in the Horizons section of the Venice Film Festival in 2018. He just finished filming his latest film "Stranger" early this year, while another film, "Snow Leopard," is awaiting release.
Prior to his directorial debut with "The Silent Holy Stones," which won the award for best directorial debut at the prestigious Golden Rooster Awards, there were no Tibetan filmmakers quite like Pema Tseden. As an ethnic Tibetan who was born in Tibetan-inhabited area, fluent in the language, and deeply knowledgeable about the culture, his films are distinguished by their authentic portrayal of Tibet and people live there, exploring real human dilemmas and conflicting contradictions. In addition, Pema Tseden made important technical innovations in audio-visual language, producing both feature films and documentaries that depict his ethnic group while retaining a universal and international vision, sharing Tibet's stories with the world.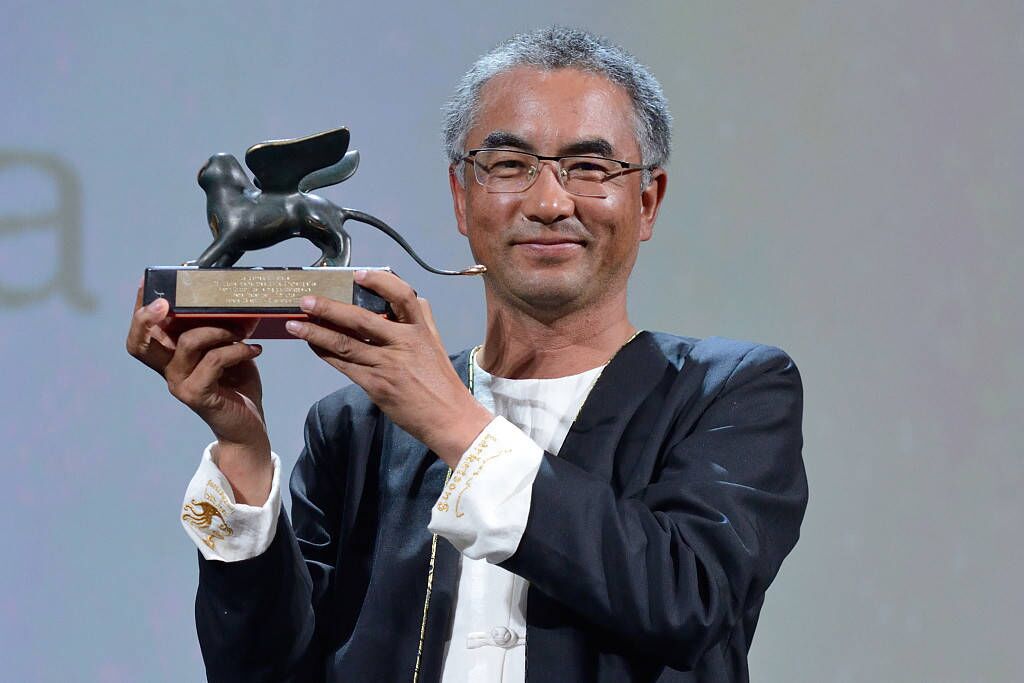 Director Pema Tseden receives the Orizzonti Award for Best Screenplay for "Jinpa" at the closing ceremony of the 75th Venice International Film Festival in Venice, Italy, on Sept. 8, 2018. [Photo/VCG]
In addition, Pema Tseden also worked hard to nurture, help and support Tibetan filmmakers, and even tried to mentor and train his own crew to be film directors. Many Tibetan filmmakers, such as Sonthar Gyal and Lhapal Gyal, have expressed their gratitude for him and spoken of how he inspired them.
"We deeply mourn the loss of the great film director who created works about the destiny of Tibetan people," reads the condolence statement from the China Film Directors Guild on Monday. The statement called Pema Tseden an "outstanding representative of China's film industry and a leading figure in the Tibetan new wave cinema." It also recognized his significant contributions to the inheritance and development of Tibetan culture by integrating it with modern cinema.
"His films showcase Tibet's unique natural scenery and folk culture while also conveying deep reflections and explorations on themes such as life, humanity and faith. He was not only an outstanding filmmaker, but also a cultural communicator and thinker who adhered to tradition and loved life," the guild continued, "His passing is a huge loss to the Chinese film industry."