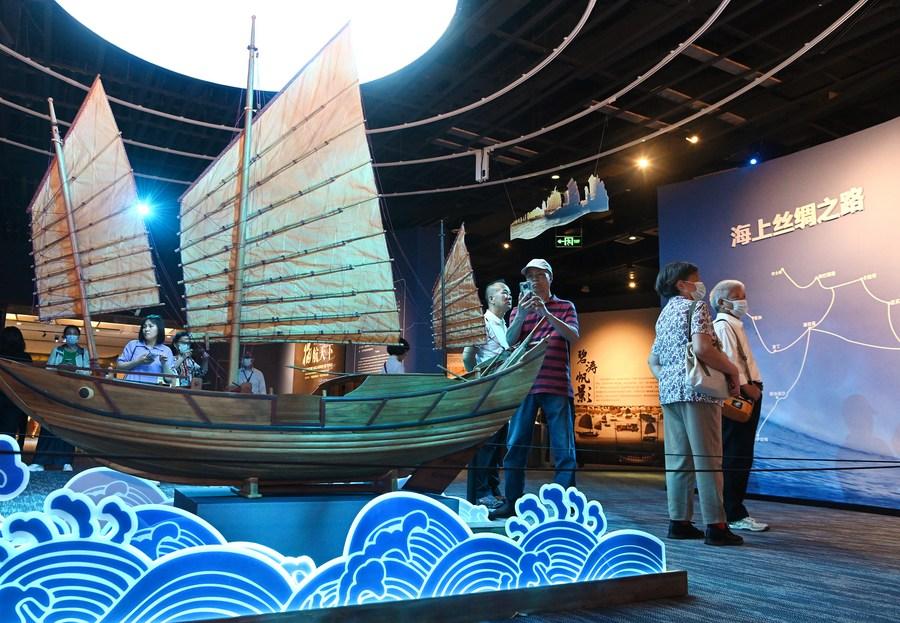 People visit a themed exhibition on the Maritime Silk Road at Fujian Museum in Fuzhou, southeast China's Fujian Province, May 18, 2023. (Xinhua/Li He)
China saw 382 new museums registered in 2022, bringing the total number of museums across the country to 6,565, data from the National Cultural Heritage Administration (NCHA) showed on Thursday, which is the International Museum Day.

During the year, Chinese museums saw 578 million visits, with approximately 34,000 offline exhibitions and nearly 230,000 educational activities held.
About 10,000 online exhibitions and over 40,000 online educational activities were held by museums nationwide last year, drawing nearly a billion views, according to the data.
"A modern museum system with various categories and diverse subjects which is universally available to the public has basically taken shape in China," said Li Qun, head of the NCHA.
China celebrates this year's International Museum Day under the theme "museums, sustainability and better lives," with thousands of related activities taking place nationwide.