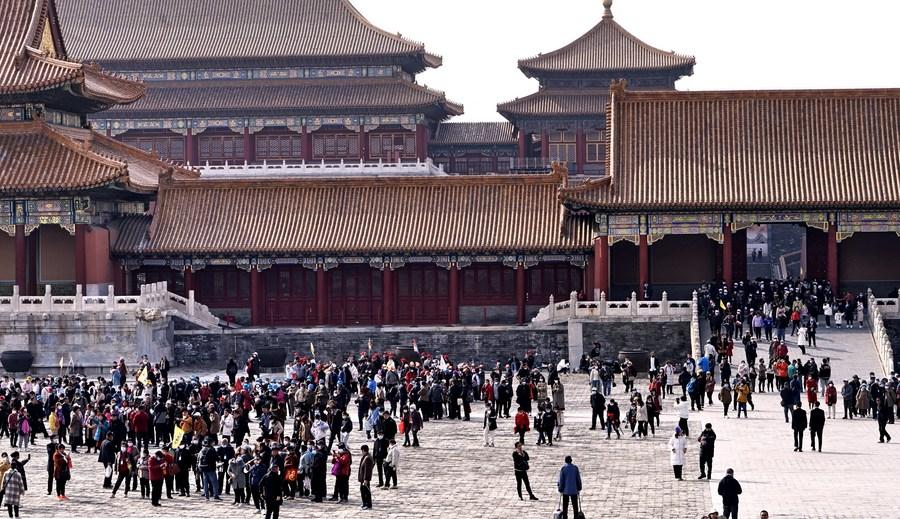 Tourists visit the Palace Museum, also known as the Forbidden City, in Beijing, capital of China, March 19, 2023. (Xinhua/Li Xin)
China's Palace Museum unveiled a new set of 20,000 high-definition digital images of cultural relics in its collection open to the public for free, on the occasion of International Museum Day on Thursday.

This brings the total number of items in the museum's "digital cultural relic library" to over 100,000, offering the public access to more precious relics through the museum's official website.
To further ensure the need for appreciation, study and research by the audience, the retrieval capacity of the database was enhanced through technology, allowing them to retrieve items by ornamentation and color other than just keywords or names.
Launched in 2019, the digital library has been viewed more than 33 million times.
Going ahead, the Palace Museum will explore new forms of digital protection and utilization of cultural relics, so that the achievements of digital cultural resources can better benefit the public.