A new documentary film features the stories of those who built the Central Government-Aided Emergency Hospital in the Hong Kong Special Administrative Region (HKSAR), a pivotal project to manage the surge in COVID-19 cases.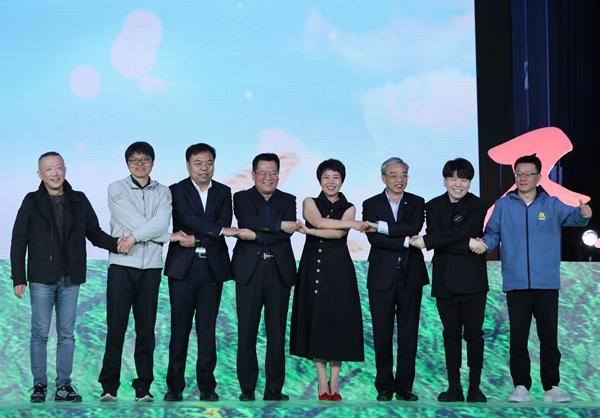 Director Cao Jinling (fourth from the right) joins hands with guests at the premiere of "An Isle" at the China National Film Museum in Beijing, May 24, 2023. [Photo courtesy of China Movie Channel]
"An Isle," released nationwide on May 26, chronicles the touching stories of ordinary people who helped built a makeshift emergency hospital in Hong Kong. The film pays tribute to the solidarity and support shared between the Chinese mainland and Hong Kong, underlining contemporary China's warmth and remarkable accomplishments.
The film details the extraordinary efforts of 16,000 workers from across the nation, who demonstrated unyielding dedication by working day and night, risking their lives to accomplish a task that would typically take two years in under two months. From early March to late April 2022, they turned an impossible mission into an extraordinary reality.
Director Cao Jinling, reflecting on the film's production, said that just like the construction efforts depicted in the film, the crew was also "racing against time." Upon securing the filming assignment, they promptly headed to the site. With considerable support from their media colleagues at Shenzhen Media Group, they overcame numerous obstacles. "Despite the demanding schedule, we didn't miss a single moment," Cao noted during the premiere at the China National Film Museum on Wednesday.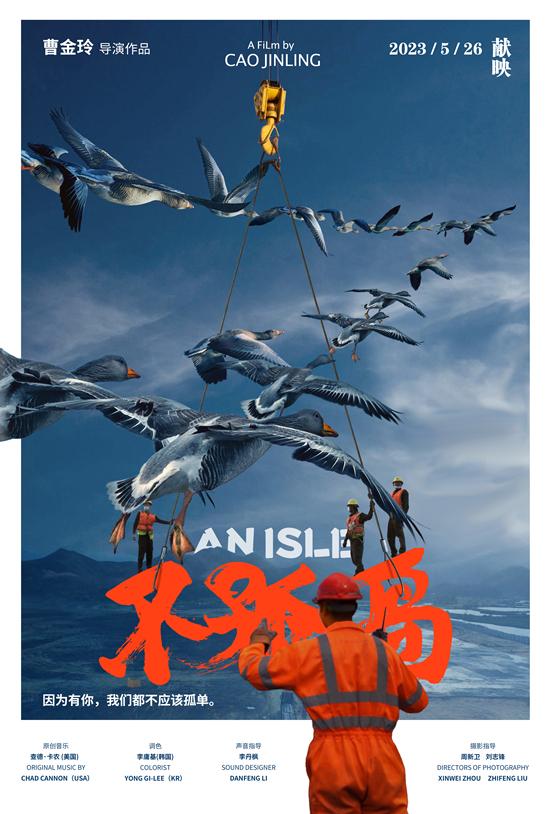 A poster for "An Isle." [Photo courtesy of China Movie Channel]
Several individuals featured in the film attended the premiere and shared their inspiring stories of resilience and perseverance in overcoming challenges. Musician Chang Shilei also sang the film's theme song, "We All Should Never Be Alone," which he composed.
After the screening, film critic Ye Hang, an expert on Hong Kong cinema, praised the film's vibrant and memorable visuals and character, predicting a lasting impression on the audience. He also commended the film for effectively highlighting the love and support that the mainland has for Hong Kong.