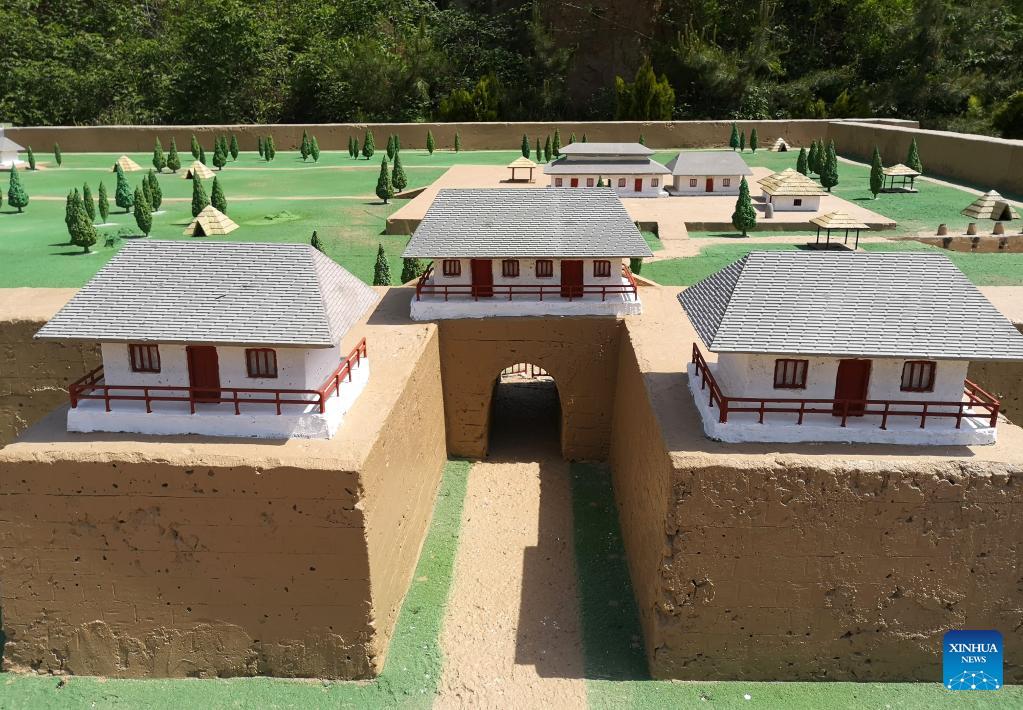 This photo taken on May 1, 2023 shows a miniature model of the Taosi relic site in Xiangfen County, north China's Shanxi Province. (Xinhua/Wang Feihang)
North China's Shanxi Province is constructing a museum dedicated to showcasing the remarkable relics of Longshan Culture, a late Neolithic civilization in the middle and lower reaches of the Yellow River.

The museum of the Taosi relic site, which dates back about 4,500 to 3,900 years and is located in Taosi Village in Xiangfen County, will be built with an investment of 675 million yuan (about 95 million U.S. dollars).
Since 1978, archaeologists have conducted large-scale excavations of the site, unearthing a batch of exquisite painted pottery, jade articles and other cultural relics.
Construction on the museum, which covers 12 hectares, is expected to be completed by the end of October. The main exhibition hall of the museum, covering 9,998 square meters, will be used for cultural relics display, collection storage, and archaeological experiments, among others.
Li Zhiwei, head of the publicity department of Xiangfen County, said the Taosi relic site is an important site in the project of exploring the sources of the Chinese civilization.
Upon completion, it will fully show the course of more than 40 years of archaeological excavation and research, bring cultural relics to life, fully display the culture of the Taosi relic site and provide a vivid example of the origin and development of the early Chinese nation, according to Li.