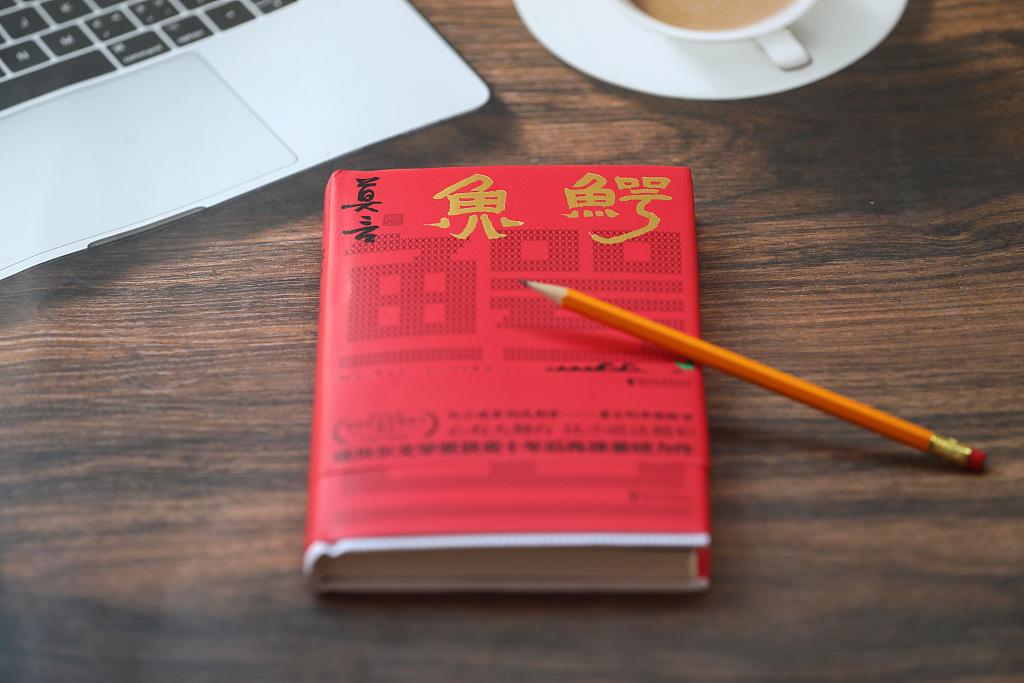 Nobel laureate Mo Yan's latest drama "Crocodile" [Photo/VCG]
More than a decade after winning the Nobel Prize for Literature, Mo Yan has crossed another milestone in his career with the publication of his latest drama, "Crocodile."

The play, published by the Hangzhou-based Zhejiang Literature and Art Publishing House, is divided into four acts and nine scenes, consisting of about 100,000 Chinese words.
Its plot revolves around the protagonist, Shan Wudan, and a crocodile he received as a gift for his birthday. He kept replacing the fish tank over the next 10 years, giving the reptile more space to grow until it became a four-meter-long behemoth.
The crocodile is a symbol of human desire and the complexity of human nature, said the playwright. "Desire is the motivation that makes all things multiply, and the devil that destroys all things. It makes everything beautiful but produces all the evils as well," he wrote in the drama.
Mo's passion for drama is not new. His unpublished novel, "Divorce," was originally written as a drama script. He has also written award-winning plays, including "Our Assassin Jing Ke" and "Farewell My Concubine."
Before his Nobel award in 2012, Mo was best known for his "Red Sorghum," a novella set in 1939 during China's war against the invading Japanese.
In 1987, the story was adapted into a film, which, directed by Zhang Yimou, proved an even bigger success. It won the Golden Bear at the Berlin film festival and was the first movie from the Chinese mainland to gain international fame.
Mo, meaning "Do not speak," is a pen name. His real name is Guan Moye.