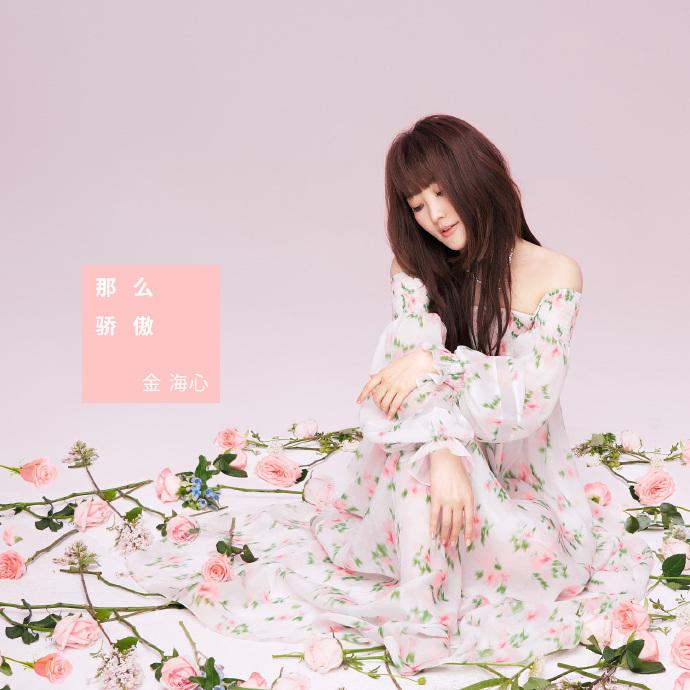 The cover art of Chinese singer-songwriter Jin Haixin's single "So Proud," which was released on July 10, 2023. [Image courtesy of Republic Records China]

Chinese singer-songwriter Jin Haixin recently signed a new deal with Republic Records China and released her latest single "So Proud," making her comeback to the music scene.
Republic Records China, a prominent label under Universal Music Group in China, announced the signing of the pop diva, internationally recognized as Hannah Rebecca Jin. With a career spanning over two decades, marked by numerous hits, this new collaboration signifies a major milestone for Jin. She becomes the only female artist from the Chinese mainland to have been signed by all three major international record companies. She has previously worked with Sony Music Entertainment and Warner Music Group.
"I am convinced that my voice, rich with the tales I've lived and the melodies I've crafted, can still resonate deeply with my audience — both the dedicated fans who've stood by me over the years and the new generation who've yet to discover my music. This isn't simply a comeback for me. Rather, it's a refreshing start, a new chapter in my musical voyage," Jin said.
Jin made her Chinese pop debut in 1999, quickly winning over audiences with her hit albums "Wake Up Your Ears" and "So Proud." These albums earned her several breakthrough artist awards from major platforms, recognizing them as an impressive testament to Mandarin pop music's production capabilities. At 21, she was invited to perform at China Central Television's Spring Festival Gala, quickly making her a household name. After her debut, Jin released her self-titled album "Hannah Rebecca Jin" and "Independence Day," both securing prestigious awards. Despite releasing compilation albums, EPs, and movie soundtracks and participating in numerous musical projects and shows, she has not released a significant original studio album since 2006.
In her triumphant return to music, titled "Proud Return," her first single is a reimagined version of her iconic hit "So Proud," produced in collaboration with Tony Wen. The two are also creating a brand-new, original album, which will involve a talented lineup of young songwriters, arrangers and musicians, fusing contemporary music styles and innovative concepts with Jin's classy vocals.
Wen once collaborated with Jin at the beginning of her career. Now serving as managing director of Republic Records China, Wen was instrumental in persuading the legendary figure in Mandarin pop music to make a comeback. The signing marks a highly anticipated reunion of the producer-artist duo after 24 years, leading industry insiders and fans to eagerly await the musical collaborations to come.
"Teaming up with Tony again wasn't a decision I took lightly, but his vision and dedication are undeniably persuasive," she said.
Wen responded, "Working with Hannah again is a testament to our shared vision and mutual trust, forged over the course of our careers. It's an honor to be part of her new journey, witnessing her timeless voice find new expressions and reach new audiences. Her commitment to telling her stories through music is unwavering and something truly special to witness. The reimagined 'So Proud' is just a taste of what's to come, and I can't wait for everyone to hear what we've been working on."
Adam Granite, executive vice president of market development at Universal Music Group, added, "Our commitment to amplifying the very best local talent on a global stage is at the center of everything we do. The addition of Jin Haixin, an iconic figure in China's music scene, exemplifies this strategy, and we are excited to embark on this journey with Hannah and Republic Records China, to reintroduce her remarkable talent both in China and globally."