A new book featuring 10 short stories from established and emerging writers in Beijing captures the essence of both old and new aspects of the city. Released worldwide on July 21, the book showcases Beijing's literature for a global audience.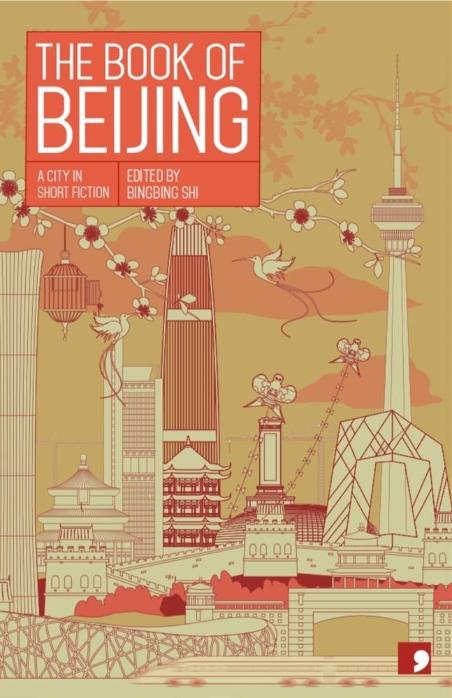 The cover art of "The Book of Beijing." [Image courtesy of Comma Press]
The book, titled "The Book of Beijing," is part of Comma Press' acclaimed "Reading the City" series. It features 10 captivating stories that were originally published in various Chinese magazines and on social media platforms. It is translated into English by renowned translators such as Eric Abrahamsen, Jack Hargreaves, and Helen Wang.
The press release from Comma highlights the unique way that Beijing is perceived by the characters in these stories. Rather than being seen solely as a political powerhouse, the city is portrayed as protean and enigmatic, capable of transforming relationships, disrupting plans, and concealing true identities. The anthology features diverse individuals who are determined to make their mark on the city despite its constant surprises. The project is supported by the Confucius Institute at the University of Manchester.
The book is edited by Shi Bingbing, a PhD student in the Faculty of Asian and Middle Eastern Studies at the University of Cambridge. She holds a Bachelor of Arts and Master of Arts in Chinese literature from Beijing Normal University, specializing in literature-to-screen adaptations. Her fiction has been published in People's Literature and Youth Literature. Her expertise, profile, and experience are precisely what the publisher required of this book.
"When they began working on this project, they sought help from me through my mentor at Beijing Normal University," Shi told China.org.cn. "The British publishing house was not so familiar with Chinese language and Chinese literature, so my main role was to read a large number of Chinese stories and then select from them."
Shi went on to describe the process of choosing the 10 short stories: "We first considered their literary quality and readability, as well as whether the content and themes resonated with contemporary life in Beijing. It was essential to reflect the city accurately."
During the selection process, Shi said they also paid special attention to the diversity of authors so as to include different age groups and genders. "We aimed to highlight female writers, so we maintained a one-to-one ratio of male and female authors," she added.
In the book's introduction, the editor writes that "The Book of Beijing" takes readers on a fictional journey through the city's diverse phases and identities, revealing their influence on the lives of its residents. This book not only explores historical transformations but also provides a contemporary spatial map of Beijing. It invites readers to engage with the city's vibrant blend of tradition and modernity, experiencing its parks, subway stations, and hutongs, which attract both locals and newcomers. Through capturing these details and the warmth of everyday life, this book offers a chance to immerse oneself in Beijing's distinct yet relatable culture.
One of the stories in the book is "Magic Mirror Algorithm" by Gu Shi, a speculative sci-fi writer and a senior urban planner. The story explores how technology might affect people's social interactions. Gu has won two Galaxy Awards for Chinese Science Fiction and three Chinese Nebula Awards for her short fiction.
"I am so happy my writing was selected for 'The Book of Beijing,'" Gu told China.org.cn. "This book has chosen short works from different writers and perspectives to showcase the great city of Beijing from a literary standpoint. I believe this book will further promote Chinese literature and culture on the world stage."