Ben Wheatley, the director of "Meg 2: The Trench," spoke with China.org.cn recently about his experience working with Chinese filmmakers, particularly Chinese actor Wu Jing, during making the sci-fi monster film.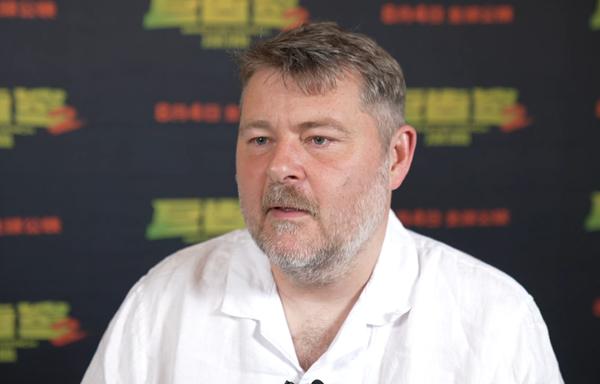 British director Ben Wheatley speaks during an interview. [Photo courtesy of Dark Horse]
"What impressed me the most about Wu Jing was his relentless energy and dedication to making stuff better," the director said about Wu, the high-profile action actor in China who gained huge popularity through such juggernauts as "Wolf Warrior 2" and "The Wandering Earth."
"When he gets on set, he's like a whirlwind of ideas and suggestions, but he has thought about it all very, very deeply. That felt like a real collaborator — we were making a movie together, forming the film together through lots of good and great ideas."
Producer Belle Avery shared that the team of "Meg 2" was determined to bring Wu on board and patiently waited two years until he became available. Meanwhile, Wu explained that he joined the project to explore the monster movie genre in Chinese cinema and to engage with his foreign counterparts in terms of processes, experiences and technologies. Additionally, he jokingly mentioned wanting to become a monster-fighting superhero to regain his status in his sons' hearts, who are big fans of the legendary Ultraman.
Wheatley, known for films such as "High-Rise" and "Free Fire," loved how fearless Wu Jing was when performing a stunt, even hanging off the side of a real helicopter during one scene. "This is fantastic and really draws the audience in," he said. "It's not fake; it's real. It really happened."
The much-anticipated "Meg 2" is a Chinese-led international production, with China's CMC Pictures playing a significant role and having control over the project, while collaborating closely with Warner Bros. Pictures. Building upon the excitement of its 2018 predecessor, the sequel raises the stakes with even larger creatures and fresh threats, including a nefarious mining operation. Led by characters portrayed by global action stars Jason Statham and Wu, the mission to fight against colossal megalodons, other marine predators and unyielding environmental plunderers promises to be this summer's most exhilarating blockbuster, leaving audiences on the edge of their seats.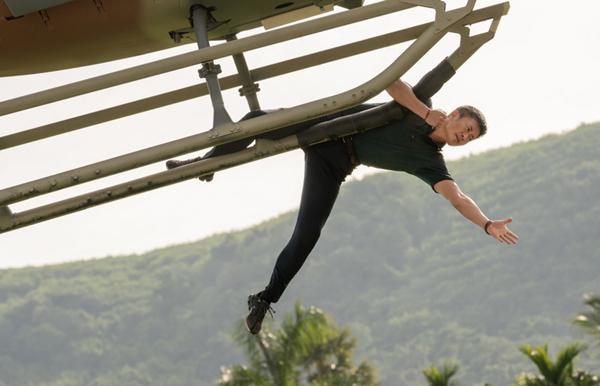 Actor Wu Jing performs a stunt in a still from "Meg 2: The Trench." [Photo courtesy of CMC Pictures]
The director mentioned that they had conducted numerous video meetings with the CMC Pictures team, Wu Jing and Chinese scriptwriters during the collaborative process, which also involved back-and-forth discussions between Western and Chinese writers, adapting plotlines and dialogue to make sense for both cultures.
By collaborating with Wu and the Chinese team, Wheatley observed Wu's approach to filmmaking. He found it fascinating to witness the detailed scrutiny of the script, where they were always open to revisiting and making changes on the day of filming, but always for the betterment of the movie. "To see that in action was really great and to feel the energy of it was really great," he said.
The film seamlessly incorporated various Chinese elements, including the name of Wu's character, "Jiuming," which translates to "ocean" and "abyss" in ancient Chinese. Moreover, Chinese calligraphy and philosophy were skillfully interwoven and showcased, accompanied by some impromptu Chinese quips by Wu on set. The director believes that these elements can be enjoyed and appreciated by the global audience as well.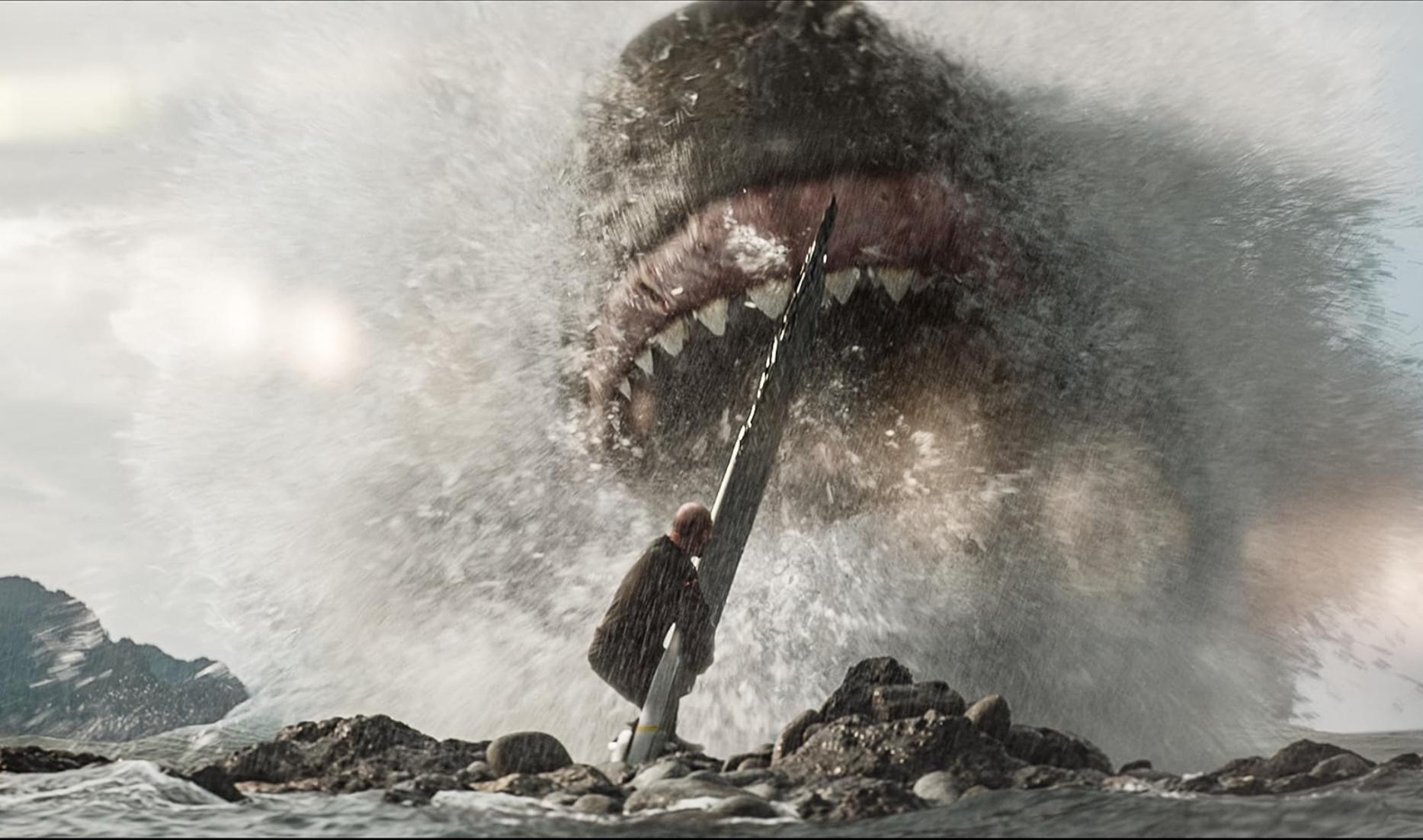 Jason Statham faces off against a giant monster shark in a still from "Meg 2: The Trench." [Photo courtesy of CMC Pictures]
"It's not a film that's about the differences between China and the West," he said. "It's more that there are lots of people from lots of different places and they have differences, but it doesn't really affect how they work together. I like the idea of making a kind of an international action cinema that can be enjoyed in lots of different places. I think it's important."
He added, "It was a real pleasure to get to grips with Chinese culture and kind of go through it and get to work on such a kind of granular level of things." Wu Jing even took the director on a journey into Chinese culture. For example, during the Shanghai International Film Festival in June, Wu warmly welcomed him and his foreign colleagues, ensuring they could enjoy a variety of authentic Chinese cuisine from different regions. "I was like, 'How would that ever happen!' Normally for me, I would never get to experience this. So, it's a real privilege, really."
With around 1,700 visual effect shots and arduous underwater shooting, "Meg 2" was a challenging film to create. However, the director described it as having a "kinetic dynamic speed." "It starts off and then it gets faster with more and more action," he said. "I believe this is what sets it apart from other monster movies — its relentless and exciting pace."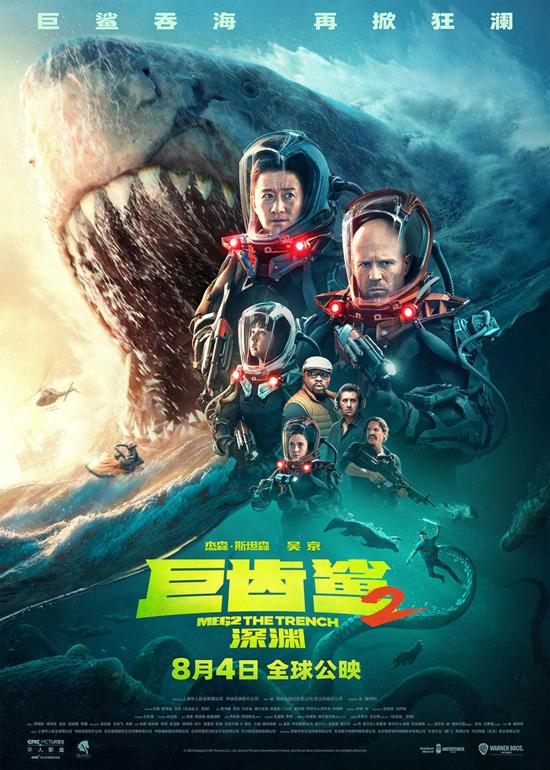 A poster for "Meg 2: The Trench."[Image courtesy of CMC Pictures]
Apart from delivering thrilling, action-packed experiences, Wheatley aims to convey messages to the global audience through the film, which is set for worldwide release on Aug. 4.
"One message is about cooperation. When you're up against it and the odds are really stacked against you, through positivity and working together, you can get through. And that's one of the things that we loved about the script: it portrayed human beings as frail as they are, but they never gave up. Additionally, there's the important theme of looking after nature and not taking it for granted. We should always aspire to be like the characters in the film who are not only striving to protect the oceans but also actively stopping people from destroying them."