Pop icon Lay Zhang has recently been busy promoting the instant-hit blockbuster "No More Bets," and also performed two concerts over the weekend. In an exclusive interview with China.org.cn, he expressed his determination to give his best in both endeavors.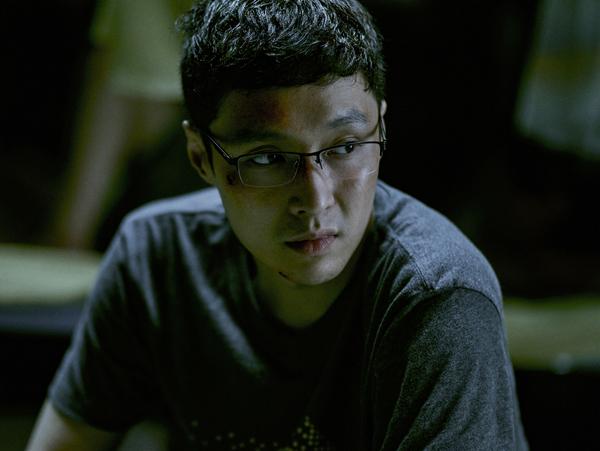 A still image of the character played by Lay Zhang in "No More Bets." [Photo courtesy of Super Lion]
"I feel that what I am currently doing is focusing on each profession, respecting each profession, and dedicating myself to that specific task," Zhang said. "For instance, when I am working on a movie, I wholeheartedly concentrate on the film without any distractions. Similarly, when I am engaged in music, I also devote myself to it sincerely."

Quite exhausted from dealing with a barrage of media inquiries and scrutiny all day, Zhang still managed to sit with us in a Beijing hotel on Aug. 7, the day after the premiere of "No More Bets," to discuss his life and share his insights and vision for his future projects.
His latest film, "No More Bets," has achieved remarkable success since Aug. 6. By Tuesday, it had already surpassed 2 billion yuan ($274.85 million) in total sales, fueling expectations that it could become the summer box office champion and make a lasting impact in film history.
Directed by Shen Ao, the film explores the highly debated and socially relevant topic of telecom fraud. It follows a Chinese programmer (Zhang) and a model (played by Jin Chen) who become ensnared in a ruthless gang's trap in Southeast Asia, being coerced into participating in online gambling fraud that wreaks havoc on families in China. The director extensively studied over 10,000 cases and interviewed victims and police officers for inspiration.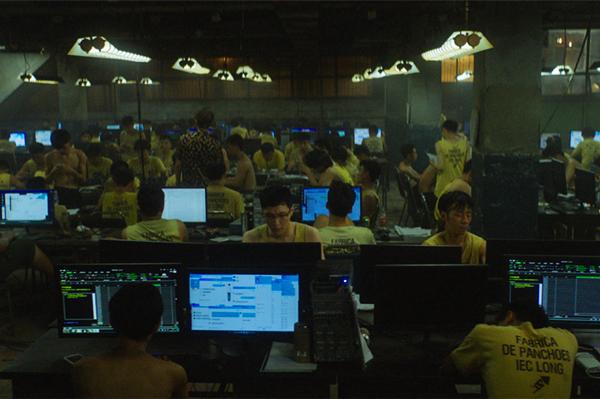 A still image shows the programmers, including Lay Zhang's character, being forced to participate in online gambling fraud in a criminal den in Southeast Asia. [Photo courtesy of Super Lion]
Zhang portrays a nerdy and stubborn programmer who endures brutal treatment in numerous violent scenes that render him covered in wounds and dirt throughout the film. At one point, he even ingests a piece of paper with an SOS message from the toilet to save his life in case gang members discover his attempt to communicate. As an actor, he actually swallowed the paper for authenticity. His portrayal in the film diverges significantly from the glamorous image of an icon, showcasing a raw and gritty character.

"When approached for the project, I found it promising with a solid script. Meeting the director instilled greater confidence and made me see its significance. The director provided over one terabyte of extensive materials, including documentaries and movies, for me to study. It highlighted the vastness of the fraud industry, making this film incredibly meaningful," he told China.org.cn.
He revealed that many such technical personnel remain stranded overseas. Numerous cases involve extremely disturbing scenes that are too gruesome to describe. "Hence, I urge people to raise their awareness of fraud prevention. Victims' data shows that fraud affects individuals regardless," Zhang said.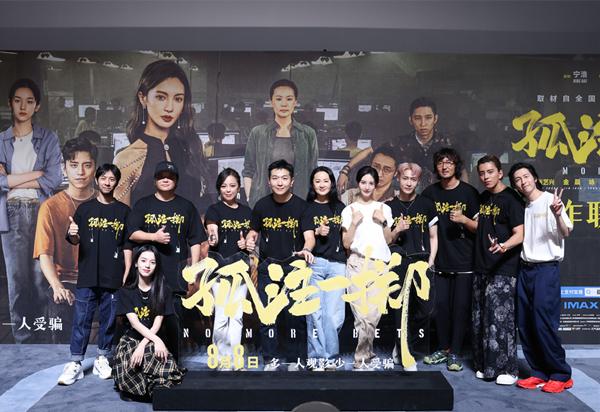 The cast and crew pose for a photo at the premiere of "No More Bets" in Beijing, Aug. 6, 2023. [Photo courtesy of Bravo Entertainment]
As an internationally recognized Chinese pop superstar, Lay Zhang has carved out a multifaceted career as a singer-songwriter, producer, actor, and dancer. With nine original albums and EPs in his discography, he has accumulated over 13 million unit sales, more than any other mainland Chinese artist on the Tencent Music platform. Notably, he ranked sixth on the Forbes China Celebrity 100 list. Collaborations with renowned artists such as Steve Aoki, Jason Derulo, and 24kGoldn, along with roles in films amassing over $430 million at the box office, have helped to bolster his profile.
As a perfectionist, the entertainer still sees room for improvement in his film performances, and he welcomes criticism and recognizes being an emerging actor entails learning and growth. Also, being a "top traffic," he appreciates the support of his fans, acknowledging it as a label that the market has bestowed upon him. He hopes others can see the vibrant, diverse, and multi-dimensional person he truly is.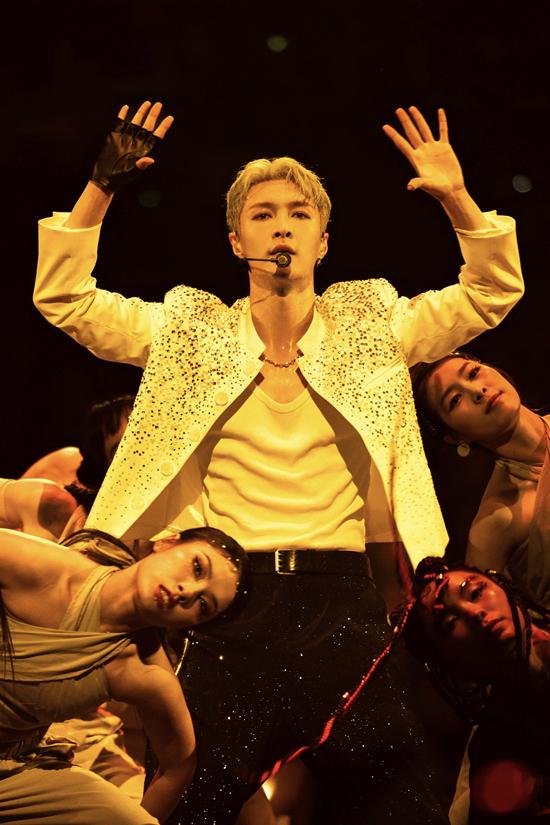 Lay Zhang performs at a concert held in Beijing, Aug. 13, 2023. [Photo courtesy of Lay Zhang's Studio]
Zhang also recently joined forces with the globally beloved entertainment franchise Pokemon to release a new single and accompanying music video titled "Pokemon Party," which was released on Aug. 4, one day before his concert in Shenzhen. He joyously revealed his fondness for Snorlax from Pokemon, appreciating the character's exaggerated size and ability to sleep soundly.
But now, sleep may seem like a distant luxury for him. On Aug. 12 and 13, he held two concerts for his fans, showcasing his talent in dancing and singing. "I never forget that I am a singer. This is where my dream began," he says. "I have formed a special bond with my fans, and we made a promise to continue moving forward together and pursue our own happiness. I truly value the immense love they have shown me."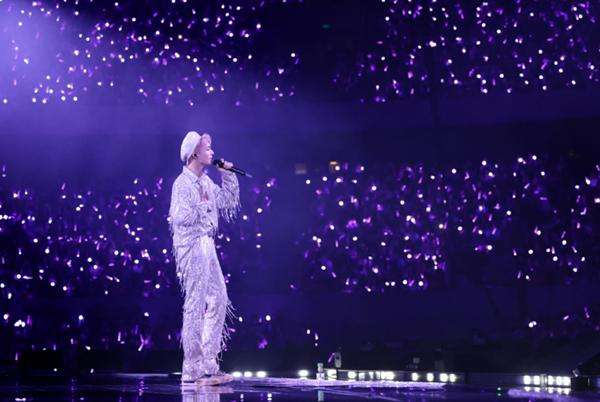 Lay Zhang sings for fans at a concert held in Shenzhen, Aug. 5, 2023. [Photo courtesy of Lay Zhang's Studio]
Zhang further shared that he holds a profound dream deep within his heart, one too immense to be shared with others. "During this journey, I understand that everyone has their own destination in mind. While I'm uncertain if I can achieve my dream, I am fond of the Chinese idiom 'wu yuan fu jie,' which means there are no unreachable places. I also love another ancient Chinese saying, 'Our journey ahead will be a long and arduous one. But as long as we press ahead with a sense of perseverance, there will be much to expect.'"