As the spotlight increasingly centers on the overlooked arena of scalp health, the industry has found an unlikely advocate: legendary Hong Kong actor and singer Andy Lau. Joining forces with the global shampoo giant, Head & Shoulders (H&S), Lau has embarked on a mission to address this pervasive issue faced by a majority of the Chinese population.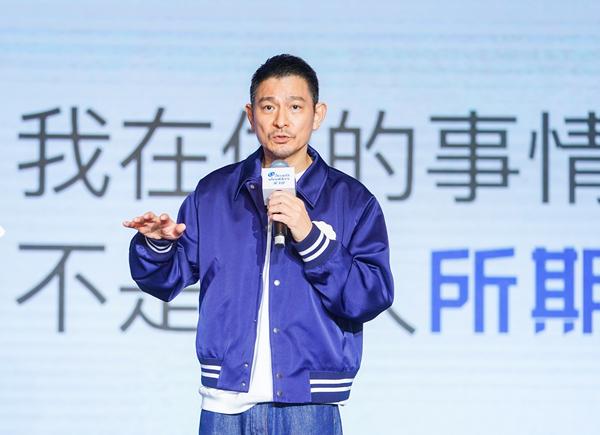 Pop icon Andy Lau speaks at a press conference in Hong Kong, Sept. 23, 2023. [Photo courtesy of H&S]
Scalp health, often a barometer of overall well-being, has remained in the shadows of popular health discourse for years. However, recent data underscores its urgency. A report reveals that nearly 80% of people grapple with scalp concerns, a significant uptick that calls for broad educational efforts.
As H&S's new brand ambassador, Lau — celebrated for his expansive career — quipped at a recent press event in Hong Kong on Sept. 23, "I'm the most curious ambassador." Embodying the spirit of a novice, he noted: "Voicing concerns is the first step to solutions. In this new journey, I delve deep into scalp issues, championing solutions alongside H&S for a vast consumer base."
To propel this goal, H&S is collaborating with the Institute of Science and Technology under the National Health Commission. The alliance gave birth to the Joint Education and Research Program of the Chinese Scalp Health Project, aiming to amass a consortium of stakeholders and fortify research. The program is part of the long-term "Advancing Scalp Health Across China" campaign, which was launched at the same time, with the aim of providing remedies for hundreds of millions.
Rene Co, chief sustainability officer and vice president of P&G Greater China Communications, explained the campaign's grand ambition: "Targeting the entirety of China's 1.4 billion population, we're rolling out a comprehensive suite of scalp health surveys, educational programs and outreach efforts. The goal is to pioneer systematic assessment tools, precise guidelines and targeted educational content."
Adding weight to the initiative, He Zhenzhen, vice president of haircare brands at P&G Greater China, shared H&S's longstanding commitment since its inception 62 years ago. "We've incessantly ventured into the realm of scalp health, diversifying our offerings," she said, hinting at the October launch of the "Bare" shampoo series, a minimalist blend of just nine ingredients that the company claims will"redefine anti-dandruff care."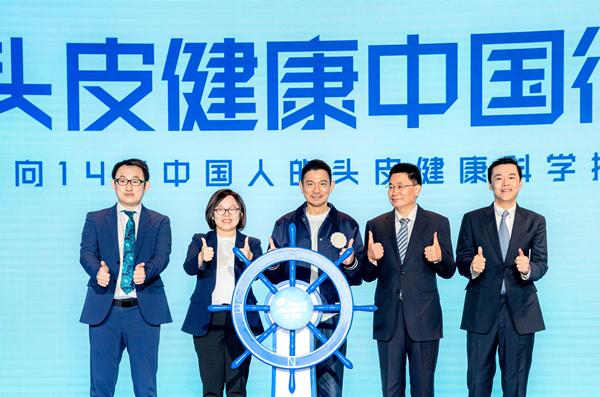 Pop icon Andy Lau (center) poses withP&G executives and experts at a press conference in Hong Kong, Sept. 23, 2023. [Photo courtesy of H&S]
She added, "Our unwavering commitment is to free individuals from the shackles of scalp concerns. This entails ceaseless innovation, superior product offerings, robust educational programs and cross-sectoral collaborations to ensure accurate knowledge dissemination."
The urgency of the campaign is further highlighted by the 2023 National Scalp Health White Paper from CBN Data, which stated that a startling 50% of Chinese citizens wrestle with oily scalps, while a whopping 80% have taken steps toward active scalp care. Notably, close to 90% acknowledge the psychological toll — dwindling confidence and surging anxieties — underscoring the profound link between physical and mental well-being.