This year, an unusual eight-day-long, back-to-back holiday will mark both the Mid-Autumn Festival and National Day, spelling a lucrative season for tourism and leisure. Here, China.org.cn previews the upcoming films designed to entertain audiences during the break, potentially helping China's film market achieve new milestones at the box office.

"The Volunteers: To the War"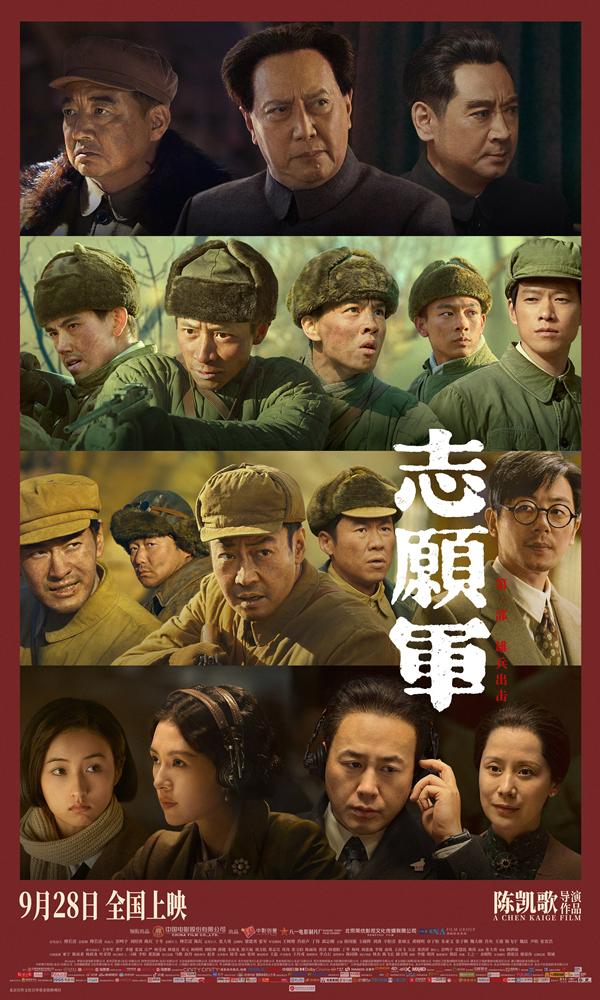 A poster for "The Volunteers: To the War." [Image courtesy of China Film Co., LTD.]
"The Volunteers: To the War," the first installment of a new epic war trilogy from legendary director Chen Kaige and boasting an all-star cast, provides a panoramic, multi-faceted view of the sacrifices made by China's People's Volunteer Army during the War to Resist U.S. Aggression and Aid Korea (1950-1953). The film, which will be released amid the 70th anniversary of China's final victory, comes hot on the heels of "The Battle at Lake Changjin," which Chen co-directed two installments of and achieved phenomenal success. Chen described the new film as "the biggest film project of his career." Production took over a year and involved a monumental scale, including 25,000 costumes, more than 100,000 props, a shooting site spanning one million square meters, a crew of 1,500 individuals, and a 1:1 reproduction of the planes, tanks, and heavy weaponry used in the war. No other film captures the National Day spirit quite like it. The film hits Chinese screens on Sept. 28.