Renowned Chinese director Zhang Yimou revealed that he's always on a quest to learn new ways of making films, as he introduced his latest work, a crime film that marks a departure from his previous genres.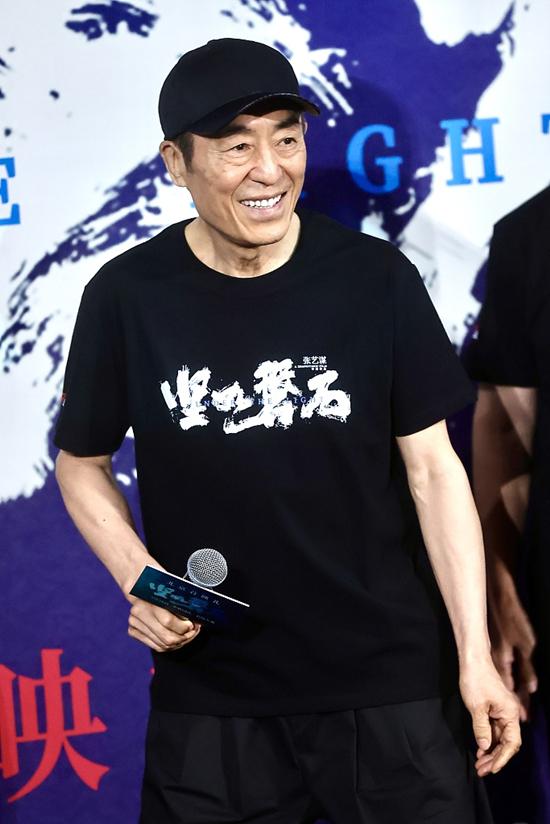 "Under the Light" shines with a neon-lit urban flair and boasts an ensemble of China's acting elites, including Zhang Guoli, Yu Hewei, Joan Chen, Zhou Dongyu, and Lei Jiayin. The story follows a young police officer, son of the vice mayor, who embarks on a riveting investigative journey. The film highlights the intelligence and bravery of public security officers as they probe the murky backgrounds of public figures like the vice mayor and his various business cohorts.
The stylish film, probably Zhang's most complex and darkest tale in recent years, delves into themes from anti-corruption to combating organized crime. It marks a fresh direction for the acclaimed director and looks to become an instant masterpiece.
As a prolific director who has created many visual wonders in his career, Zhang stressed at the film's premiere on Wednesday that a good film must present a solid story and well-developed characters.
"While movies are undoubtedly a visual art, they also need to create compelling characters, convey emotions, and tell a great story. These are two parallel tracks that must advance hand in hand," he said.
Zhang admitted that his early films focused more on the visual aspect. However, he has been shifting his attention to the other element: story. "I always say that I'm constantly learning to be well-rounded. That means, I want to balance stunning visuals with compelling stories and complex characters. Just as one needs both legs to walk steadily, I've always been engaged in such constructive exploration and learning," Zhang said.
The director has described "Under the Light" as an exploration into realms he hasn't delved into before and an attempt to fulfill his vision by strengthening both the story-based and visual aspects of filmmaking.
"The visual style of 'Under the Light' is quite unique. [It is] imbued with an urban and fashionable vibe, exuding a modern essence reminiscent of cyberpunk aesthetics," Zhang said. "At the same time, the film's story is powerful, and its character development is intricate. Ultimately, all good films should inspire the human heart and excel in character portrayal. From my many years of creation, I've concluded that visuals provide the foundation, but characters are the soul."
"Being a director is not easy. My aesthetic principle revolves around the high-level integration of form and content, but achieving that is no simple task. Very few directors can successfully merge commercial cinema with arthouse films. We must tread on this journey steadily, soundly, and with strength, dedicating our whole lives to learning," he added humbly.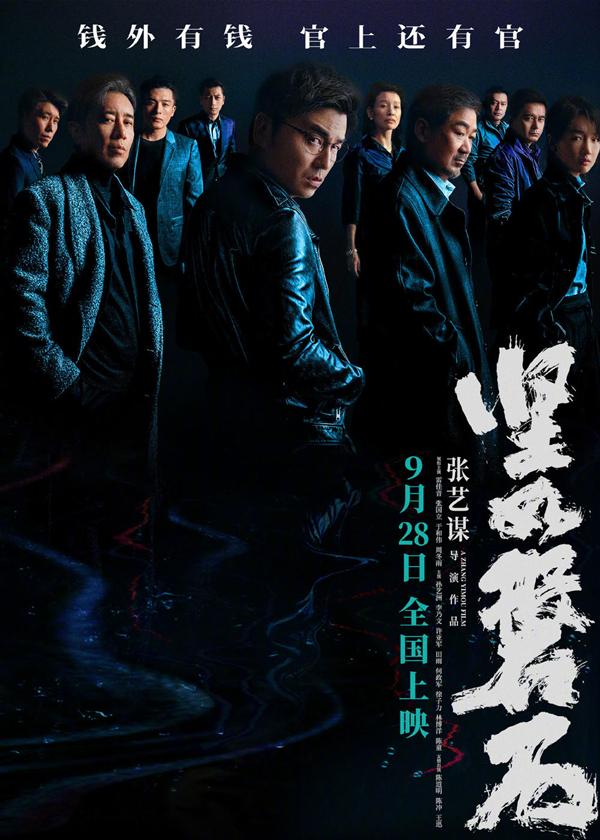 "Under the Light" was released nationwide on Sept. 28 and is a strong box office contender during the eight-day Mid-Autumn Festival and National Day holiday period. By Oct. 1, it had already garnered 450 million yuan ($61.63 million) in just 4 days, becoming the top-earning film so far. After the roaring success of his historical drama "Full River Red," which raked in a staggering 4.54 billion yuan earlier this year, reinforcing his reputation and brand, "Under the Light" is poised to be another triumph for Zhang.