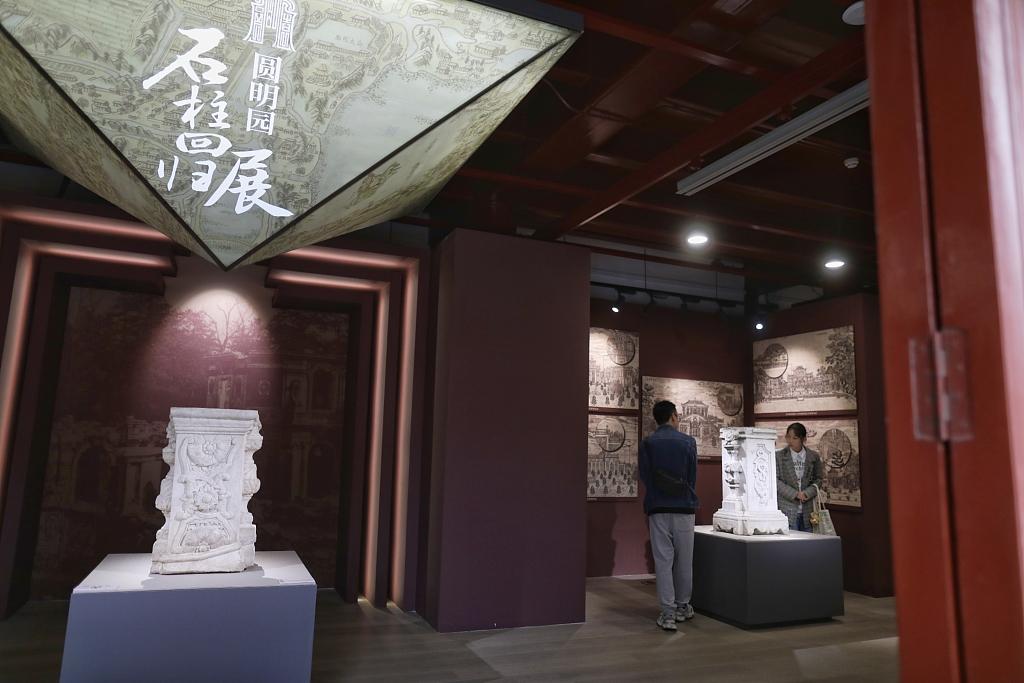 A marble column from Yuanmingyuan, or the Old Summer Palace, is on display at Zhengjue Temple of Yuanmingyuan Ruins Park in Beijing on Oct 13, 2023. [Photo/VCG]
The Chinese Cultural Relics Return Movement Promotion Association, a Japanese organization that has for years been pushing for the return of cultural relics that Japan looted from China, gathered in Tokyo on Saturday.

Those who fought against Japanese aggression in history would have felt proud of these people who are standing up despite pressure from right-wing nationalists and the trend of forgetting history in Japan today. The members of the association are sticking their necks out by asking Japan to return relics it stole during World War II.
The relics that the Japanese stole are too many to list. During the Sino-Japanese War (1894-95), the Japanese navy took away a stone tablet that dates back to the Tang Dynasty (618-907) from Lyushun port, Liaoning province. Thereafter, every time it invaded China, Japan organized its military and "research" departments to take away Chinese cultural relics.
According to official Chinese data, by the end of WWII, China had lost around 3,607,074 cultural relics. It could be a lot more, as the Japanese army killed so many witnesses. After WWII, the allied nations asked Japan to return all stolen relics, but how was one to show evidence that something was stolen from China?
Once the Cold War era set in, it became even more difficult, as the US began siding with Japan.
Ironically, many Chinese cultural relics are exhibited at museums and parks in many Japanese cities. It is not very difficult to guess how these relics from China ended up in Japan, but the Japanese government insists on turning a deaf ear to calls for their return. The efforts of the association should prompt the Japanese government to look back at the wrongs it has committed and make amends.
The British Museum has come under great pressure and blame following a global movement to ask past colonial powers to return relics they stole. Maybe Japan should know where it stands too.