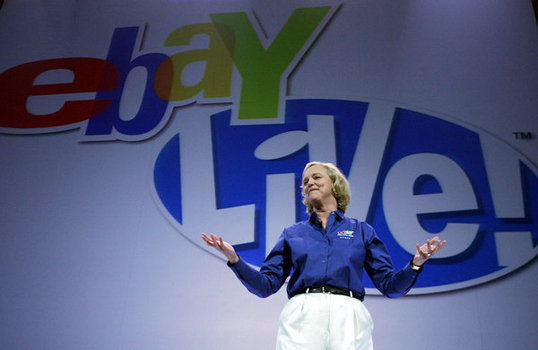 The recession continued to hurt eBay Inc in the second quarter, as earnings and revenue fell amid a sales decline in the main online marketplace, overshadowing growth in its payments and Skype communications units.
The pioneer of online auctions, which is now trying to revitalize its Website, managed to beat Wall Street's expectations, though, and predicted third-quarter earnings and revenue largely in line with analysts' views.
EBay said it earned US$327.3 million, or 25 US cents per share, in the April-June period, a 29 percent decrease from US$460.3 million, or 35 US cents per share, a year earlier. This is the third consecutive quarter in which eBay's profit has decreased.
The company earned 37 US cents per share after excluding one-time items, beating by a penny the predictions made by analysts polled by Thomson Reuters.
Revenue fell 5 percent to US$2.1 billion, slightly ahead of analysts' estimates of US$1.99 billion.
Revenue from eBay's marketplaces unit, which includes eBay, Shopping.com and other e-commerce Websites, sank 14 percent to US$1.26 billion - a decline the company attributed to the weak economy and strength in the US dollar. When the US dollar is stronger, transactions in other currencies translate into fewer dollars.
The company's payments unit, which includes online payment service PayPal and short-term credit service Bill Me Later, saw revenue climb a solid, but not spectacular, 11 percent to US$669.3 million.
(Shanghai Daily July 24, 2009)