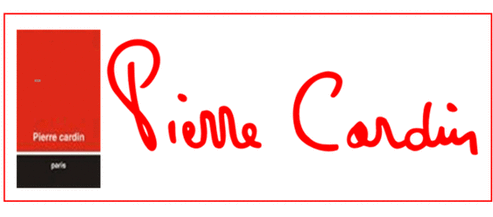 A Shanghai-based company said yesterday that it is buying the Chinese licenses of French fashion giant Pierre Cardin, but other media reports indicate the deal may be clouded by prior agreements with other potential purchasers.
Shanghai Century Star Imp & Exp Corp, a unit of state-owned China National Garments Group Corp, reached an initial agreement with Pierre Cardin for the deal in June, and final talks are still under way, according to a company statement released yesterday.
"Everything is going smoothly, though it may take about two years to get the deal done," said Tang Jue of French law firm Thieffry & Associes, legal counsel for Shanghai Century.
It was in June, in fact, that the fashion giant's founder, 87-year-old Pierre Cardin, announced plans to sell the company's textile and accessories licenses in China for 200 million euros (US$285 million). The Chinese licenses cover men's suits and casual wear and women's clothing and accessories.
In June, China's Xinhua and French news agency AFP identified the two potential buyers as private shoe makers Jiansheng Trading Ltd and Cardanro, from Guangzhou in Guangdong Province. Jiansheng, however, later denied the reports to Reuters.
A Hong Kong newspaper reported last week that Cardin is scheduled to fly to China next month to sign an ownership transfer agreement with a consortium of four Wenzhou businessmen, including Sun Xiaofei, chairman of Cardanro.
Cardanro couldn't be reached for comment yesterday, and there was no response to an e-mail sent to Cardin.
Shanghai Century said it won the support of the local commerce authority in June and approval from the National Development and Reform Commission for the deal early this month, which it said makes it a qualified investor to acquire the French brand under Chinese regulations.
"Shanghai Century has been in contact with the Pierre Cardin company for eight months and has been in direct contact with Mr Cardin since March," Tang said, adding that due diligence has been conducted.
Tang declined to say how much the Shanghai company would pay.
Pierre Cardin entered China in the 1970s with the assistance of China National Garments, making it one of the earliest international fashion brands in the country.
(Shanghai Daily August 26, 2009)