China's top oil producer said Friday it planned to further increase supply of refined oil after an earlier fuel price rise by the government.
The China National Petroleum Corporation said it would process 880,000 tonnes, or about 3 percent, more crude oil in the third quarter than the same period last year.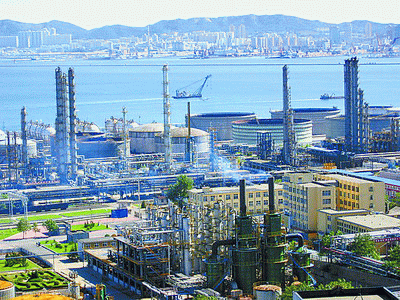 Meanwhile, its third-quarter production of refined oil would be 580,000 tonnes up year on year, said the company. It had an output of 17.6 million tonnes of gasoline, diesel and kerosene in the same period of 2007.
In June, nearly 6 percent more crude oil will be processed than in May, according to the company.
"We'll focus on meeting the demand of quake recovery work, farm production, Olympics, major projects and public utilities," it said in a statement.
As of Friday noon, the company had 312,000 tonnes of gasoline and diesel in stock in the quake-hit Sichuan Province, enough for at least 20 days of use.
The pledge came as crude futures surged to break the US$140 level for the first time on Thursday on prediction of further oil price rises and Libya's threat to cut production.
Soaring world crude prices have pinched Chinese oil refiners, which suffered losses because of state-controlled, below-cost fuel prices.
Short supply has resulted in thirsty vehicles in long lines waiting to be filled at service stations in some parts of the country.
In a move to ease the strain, the Chinese government raised the benchmark retail prices of gasoline and diesel by 16 percent and 18 percent to 6,980 yuan (US$997.1) and 6,520 yuan per tonne, respectively.
That translates into mark-ups of 0.8 yuan and 0.92 yuan per liter for gasoline and diesel at filling stations.
"The fuel price rise eased the market shortage to a certain degree but the supply is still strained, as world prices still hover high above the domestic level with room for further rises," the company said.
Export of refined oil would remain suspended, while import was expected to hit a record high this year, said the company, without giving specific figures.
China Petrochemical Corporation, the country's largest oil refiner, said Friday it would beef up diesel filling stations and set no limits to the amount of retailed oil.
For the areas where it's indeed difficult to ensure diesel supply, no less than 400 yuan (US$57) worth of diesel should be served for each vehicle, the refiner said.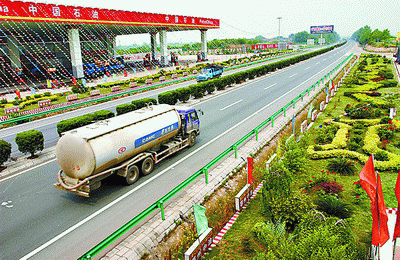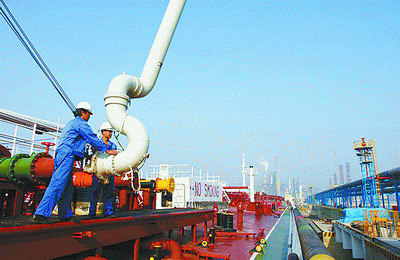 (Xinhua News Agency June 28, 2008)