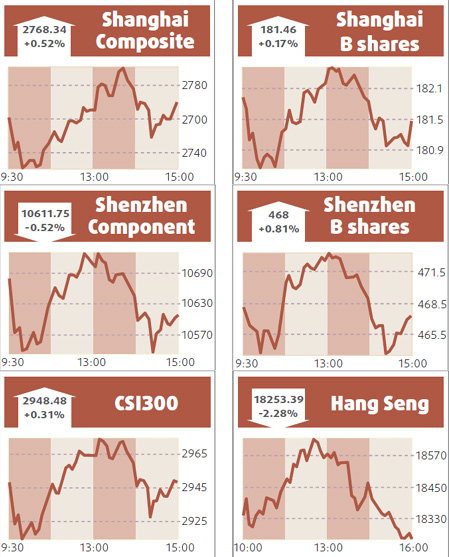 Prospective investors in the country's to-be launched NASDAQ-style growth enterprise board (GEB) are required to have at least two years of share trading experience, the securities watchdog said Monday.
The China Securities Regulatory Commission (CSRC), Shenzhen Stock Exchange and the Securities Association of China yesterday jointly released the draft regulations for investors on the second board and will solicit public opinion on it by June 23.
"Investors with over two years of share trading experience can have a better understanding about the risks, as they have experienced the bull market in 2007 and have become more rational in the sluggish capital market," said an official with the Shenzhen Stock Exchange, who declined to be named.
To highlight the investment risks for the GEB, all investors are required to watch on the booths of the securities companies a special announcement about risk disclosure. The brokerage firms' operators are also required to witness the process and sign on the announcement. Two days later, the securities companies will inform the clients whether they are qualified to invest or not.
The regulations, however, do not block investors that haven't accumulated enough investment experience, but put more strict requirements for them.
The inexperienced investors should write a much longer risk disclosure announcement and the sales department executives of the brokerage firms should sign on it. In addition, the investors have to wait five days to get permission to invest.
The Shenzhen Stock Exchange said it would soon roll out detailed rules to specify the application formats for the GEB.
"The transaction regulations will be in consistence with the listing regulations on new shares issuance and can be released after the listing regulations roll out," said the CSRC's spokesman.
The CSRC wrapped up public feedback for the stock exchange listing reform guidelines last Friday. The IPO market, which has been suspended since September 2008, will be resumed after the formal listing rules are rolled out.
The stock market inched up in shrinking turnover yesterday. The benchmark Shanghai Composite Index ended up 0.52 percent at 2768.336, while turnover in Shanghai A shares shrank to a one-week low of 138.7 billion yuan from Friday's 153.5 billion yuan.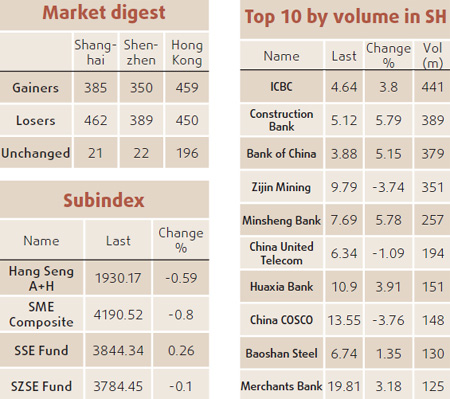 (China Daily June 9, 2009)