The preparation work for the 2009 Summer Davos, also known as the Annual Meeting of the New Champions 2009, has been finished, Dai Yulin, director of the Summer Davos Coordination Office, said Wednesday.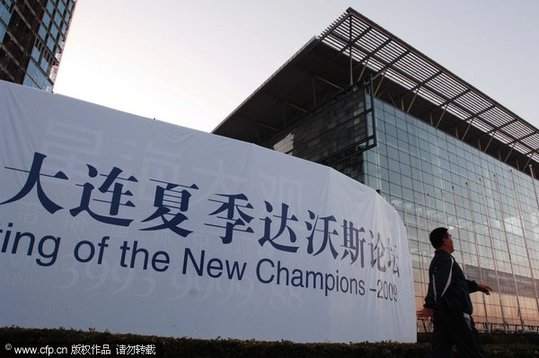 A total of 1,400 business leaders and policy makers from 86 countries and regions would attend the summit, said Dai, also deputy mayor of north China's port city Dalian
Attendees at the summit would focus on "Relaunching Growth" with particular emphasis on how entrepreneurship, innovation and technology will drive a transformational recovery for the long term.
Chinese Premier Wen Jiabao is to deliver a speech at the opening ceremony Thursday. The summit is scheduled from Sept. 10 to 12.
(Xinhua News Agency September 9, 2009)