Three years ago, local fishermen accidentally pulled up some porcelain while fishing off the coast of Shantou, close to Nan'ao Island in south China. Studies from archaeologists proved they were from the Ming Dynasty. Off the coast is the sunken vessel dubbed Nan'ao 1.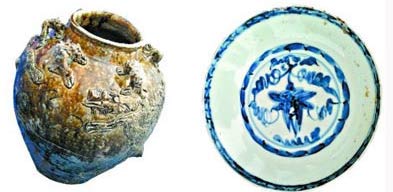 By May 10, 2010, more than 1,000 items had been recovered from the ship, including porcelain vases, plates, cups, bowls and other small dishes, as well as iron pots and copper plates. [More]
 

Latest news
• Relics recovered from ancient galleon
Other archaeological discoveries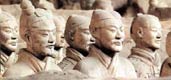 Terracotta Warriors
A company of Terracotta Warriors - most painted in rich colors - were unearthed at the largest pit within the mausoleum complex of Emperor Qinshihuang on May 12, 2010.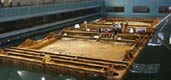 Nanhai 1
Chinese archaeologists discovered more than 200 precious porcelain artifacts on an 800-year-old merchant ship in the southern province of Guangdong on September 27, 2009.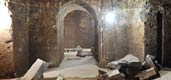 Tomb of Cao Cao
Legend has it that Cao Cao, King Wu of Wei kingdom in the Three Kingdoms period (AD 208 to 280), had built 72 tombs to thwart tomb raiders. Now, archaeologists have solid evidence to prove it wrong.