Archaeologists have unearthed a stone tablet from the Qing Dynasty (1644-1911) in northwest China's Xinjiang Uygur Autonomous Region.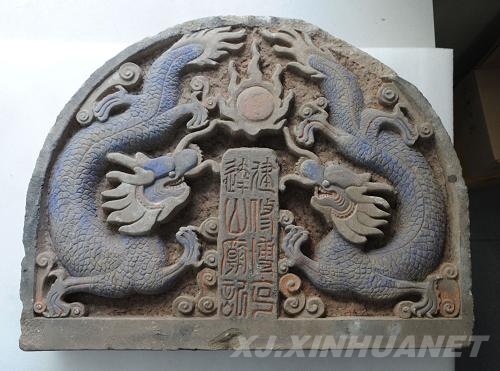 Ancient stone tablet unearthed in Xinjiang
The tablet, measuring 71 centimeters high, was discovered at the Tianchi Scenic Zone in the Tianshan Mountains of Xinjiang in October, said Yu Zhiyong, chief of the cultural relics and archaeological institute of Xinjiang.
It was engraved with the construction details of a monastery built as Qing's Emperor Guangxu required in 1890 at the Bogda Mountain, the highest point of the eastern Tianshan Mountains. The discovery, which was a first for Xinjiang, was significant for the study of mountain sacrifice in the Qing Dynasty, Yu said.