Authorities in Longhui county, Shaoyang, Hunan Province, pledged on Tuesday to probe the reported scandal of robbing and selling infants by local family-planning officials amid public outrage over the case.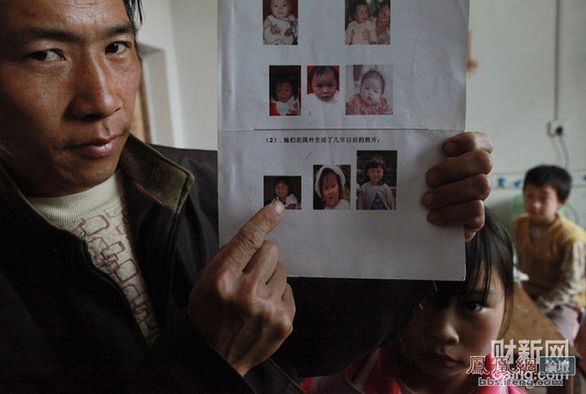 Joint probe launched into 'baby snatchers'
During the early 2000s, Shaoyang officials forcibly took infants from parents who had violated the one-child policy and could not afford the fine, the Caixin Century Magazine reported Monday.
They received 1,000 yuan (US$154) for each child dispatched to a local children's welfare center where they were listed as orphans ready for adoption at a US$3,000 fee.
"We attach great importance to the alleged case and have assembled joint efforts from all departments in the county for the investigation," an announcement on the official website of the county government said.
"All levels and departments in the county should learn lessons from the scandal and readjust enforcement measures based on being people-oriented and the fairness of laws."
Residents who lost children to the alleged official snatch squads placed little hope in any official investigation.
"We already reported these child snatchings to both county and city governments before but never heard anything back from them," said villager Yuan Chaofu. "In fact, one of the villagers was even beaten at the Gaoping township government for demanding his child back."
The officials had snatched his niece before his younger brother could get a hukou (household registration) for her, Yuan said.
"I haven't seen her since," he said. He doubted the effectiveness of the investigation.
Yuan's claims could not be immediately verified at press time.
Starting this year, Shaoyang opened hukou registration for children born outside the family-planning quota who previously had not been able to obtain a household registration for their illegal birth, the Xinhua News Agency said.