MORE UNDERSTANDING NEEDED
Chen Yan, regarded as China's first female blind piano tuner, was refused by a bus driver on April 1 when she wanted to board with her guide dog.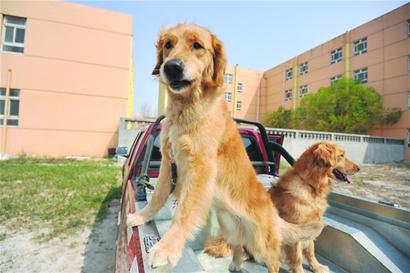 Pictures of her standing in front of the side door of the bus with "Jenny" staring at the driver helplessly provoked many netizens into online anger.
"Guide dogs are the eyes of people with visual impairments, and they are a part of each blind person's life. As they have received professional training, they are different from others. I support them," Jiang Wenjing wrote on Sina Weibo.
According to the Law of China on the Protection of Disable Persons, a visually impaired person who brings a guide dog into a public place shall abide by the provisions of the state.
However, some people remain afraid of large dogs present in public places.
"I don't know if they're harmful to children. If a dog bites people on the bus suddenly, the whole bus will be in chaos," said Zhao Ning, a resident of Dalian city.
"Many people do not know much about guide dogs and their importance to visually impaired people. I think more efforts should be done to help the public like the animals," Li Mengzhu, an official with the Disabled Person's Federation of Liaoning province, said.