Two twin sisters in Southwest China's Chongqing municipality digitally added an image of their deceased father to a recent family portrait as a remembrance.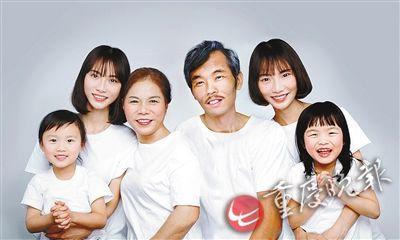 Zhang Jia's new family photo with her deceased father. (Photo/Chongqing Evening News) 
The photo has touched the hearts of many people since it was released online, Chongqing Evening News reported.
The father died from cancer in 1994, ten years after the twins were born. Since then, the mother of the sisters has become overcome with emotion particularly during Spring Festival, a time for family gatherings in China.
"We made the new family photo and hope our mother will be happier," said Zhang Jia, one of the twins.
The sisters, their children, and the mother took a new family photo, and then included the father's image into it.
"Our father finally can see his grandson and granddaughter," Zhang Jia said, adding that this was her mother's greatest wish. "We hope our father knows that we are happy and that we are missing him," she said.