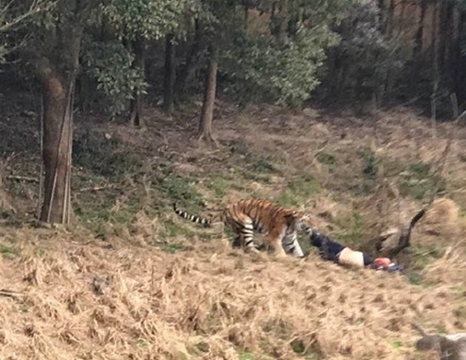 A man has died in hospital after he was attacked by a tiger in a zoo in the eastern Chinese city of Ningbo on Sunday afternoon.
The attack occurred around 2 p.m. at the Tiger Hill enclosure in Ningbo Youngor Zoo, according to the administrative committee of Dongqian Lake Tourist and Holiday Resort in the city, where the zoo is located.
The tiger was shot dead by the police. The surveillance footage is currently being reviewed.